The Bigelow / Ben Lomond Hotel is supposedly one of the most haunted places in Utah. It is located at 2510 Washington Blvd. in Ogden, Utah, on the corner of Washington and Historic 25th Street.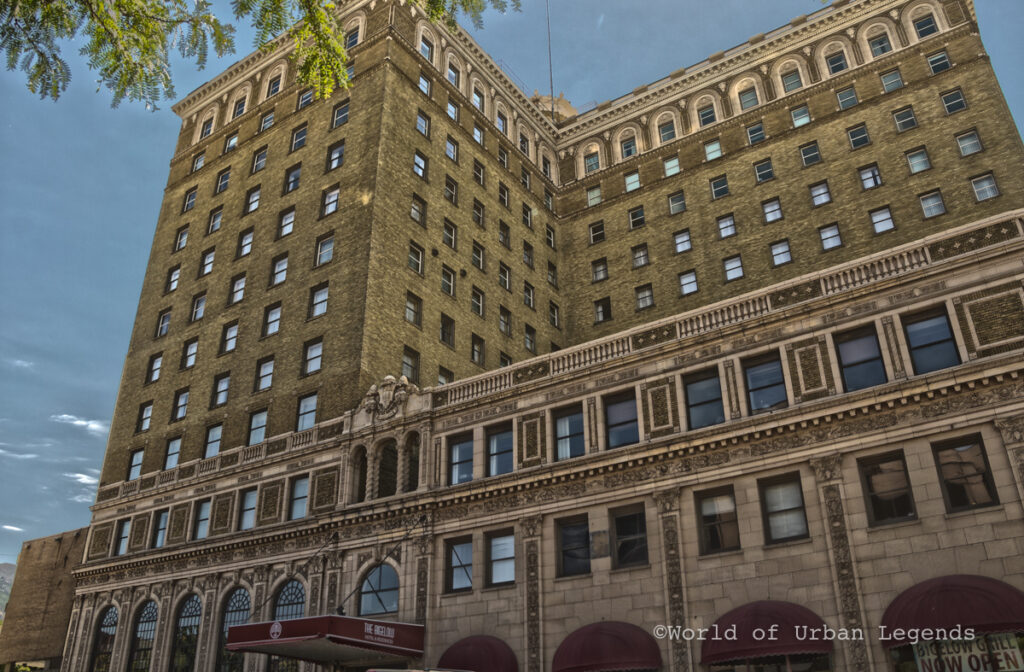 The location of the hotel on the east end of 25th Street has a rich history, starting with the opening of Union Station (which is also haunted) at the west end of 25th Street during the completion of the First Transcontinental Railroad in 1869. Newspaper articles refer to a Junction Hotel located on the site before the Reed Hotel was built in its place in 1891. The Reed Hotel had 5 stories and 140 rooms.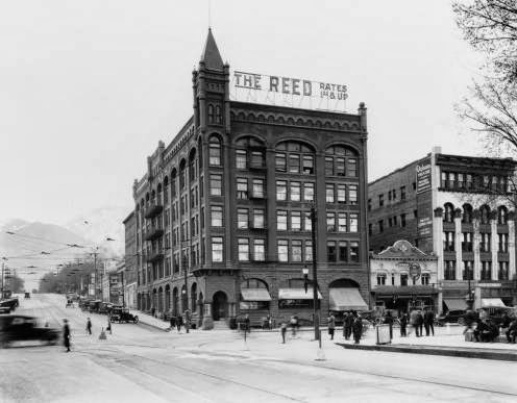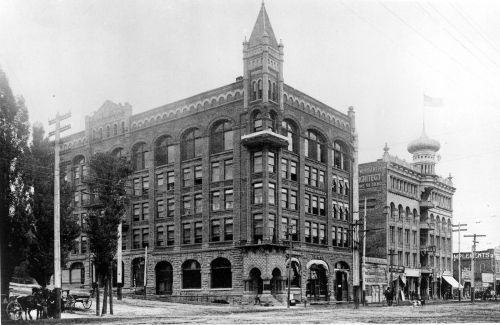 Ever since its construction, the hotel seems to have had a death curse on it. On June 28th, 1891, Mr. W. B. Steele (48 years old) passed away in one of the rooms of the hotel of tuberculosis. He was the brother in law of the hotel manager at the time. (Click here for newspaper articles).
On September 15th, 1902, Mrs Van Alen shot herself in her room (205 & 206) with a 38 revolver. Her husband discovered her after he climbed through an adjacent window, dead on the bed with the gun in her hand, a pillow over her head and blood soaked sheets. She had supposedly tried to commit suicide before with drugs, but was revived. She left behind her will addressed to her mother in the Bible on her nightstand. (Click here for newspaper articles).
Harry Asugi Makoma (24 years old), who was employed as a cook at the hotel fell into an elevator shaft from the third floor on September 26th, 1921. He might be one of the ghosts that now haunts the elevators and makes them stop in between floors, opens the doors randomly at times and makes the elevator go up and down with nobody being in it.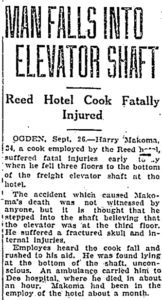 During the Prohibition era the hotel was apparently also used as a boarding house and had connections to underground tunnels to smuggle alcohol. Rumor has it that Historic 25th street, also known as "Two-Bit Street," had such a seedy reputation that even Al Capone said Ogden was too wild a town for him.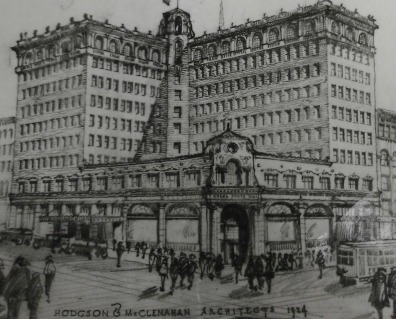 In 1926 the hotel was completely demolished. It was rebuilt as the Bigelow Hotel in 1927. Depending on how the floors are counted, the hotel has between 11 and 13 floors (Even reports online vary from 11 floors, to "11 floors were added on" to the "13 story building"). It achieved, and has held, the distinction of the largest hotels in the city of Ogden from the time of its construction. It is considered one of three "grand hotels" in Utah and gained national fame when it hosted the Western Democratic Convention in 1928.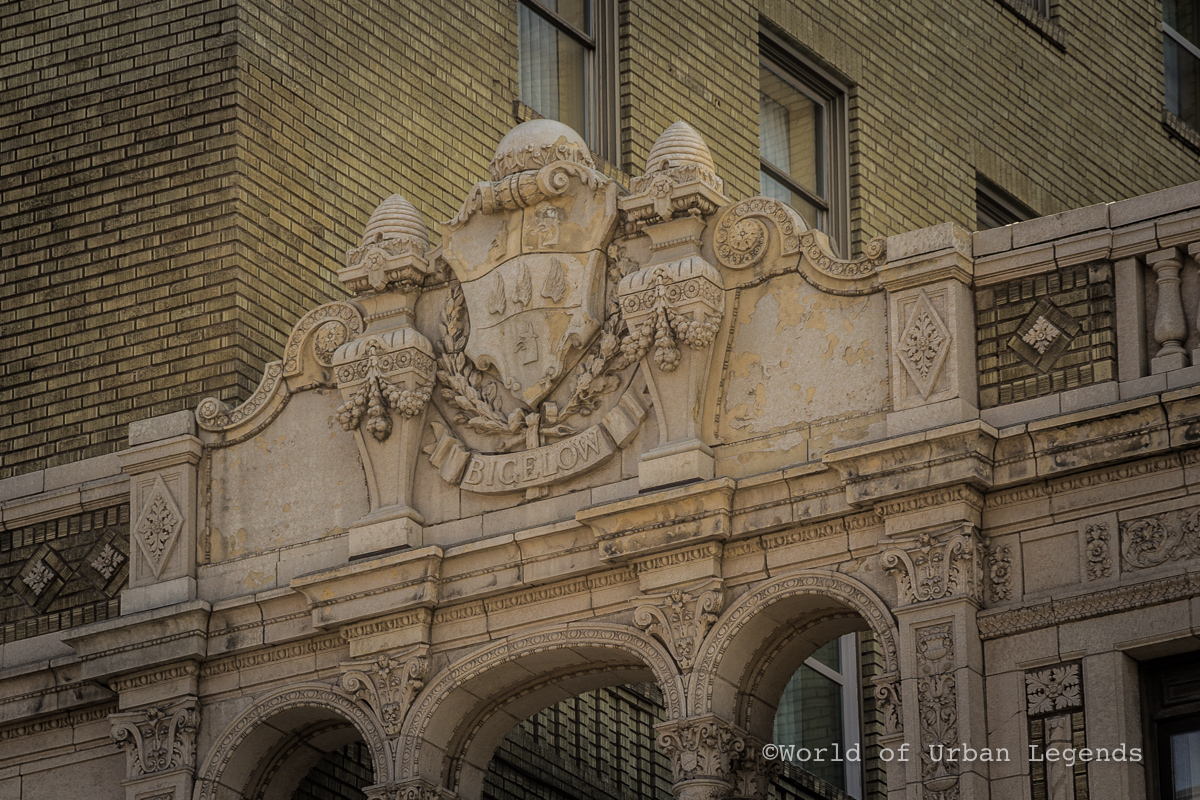 Only one year later, another tragic death occurred, this time in the form of a murder. On March 11, 1929, during the Utah Canners Association annual convention, Edward Spelman was caught attacking an unconscious women by Daniel D. Rowlands. A fight broke out and Rowlands hit Spelman who fell against the wall with his head and died. D. D. Rowlands was charged with manslaughter but later acquitted. (Click here for newspaper articles).
In 1933 the hotel changed ownership and was renamed the Ben Lomond Hotel. Despite the name change the string of deaths continued. Glen Jackson (29 years old) and Elmo Chapman (32 years old), both jumped from the 13th floor on January 23, 1939, after they had lost their jobs. (Click here for newspaper articles).
Other deaths are rumored, but there is concrete evidence to support them. During WWII, a woman supposedly died tragically in the hotel. On July 16, 1957, Donna Anderson is said to have jumped from the 9th floor of the hotel. Another brutal murder allegedly occurred on October 24, 1976, when Henry Topping was stabbed 44 times by a 15 year old boy. We found no evidence of this occurring at the Ben Lomond hotel, but instead found a report of a 15 year old boy being charged with the murder of another man in New York, which is possibly where this rumor was started.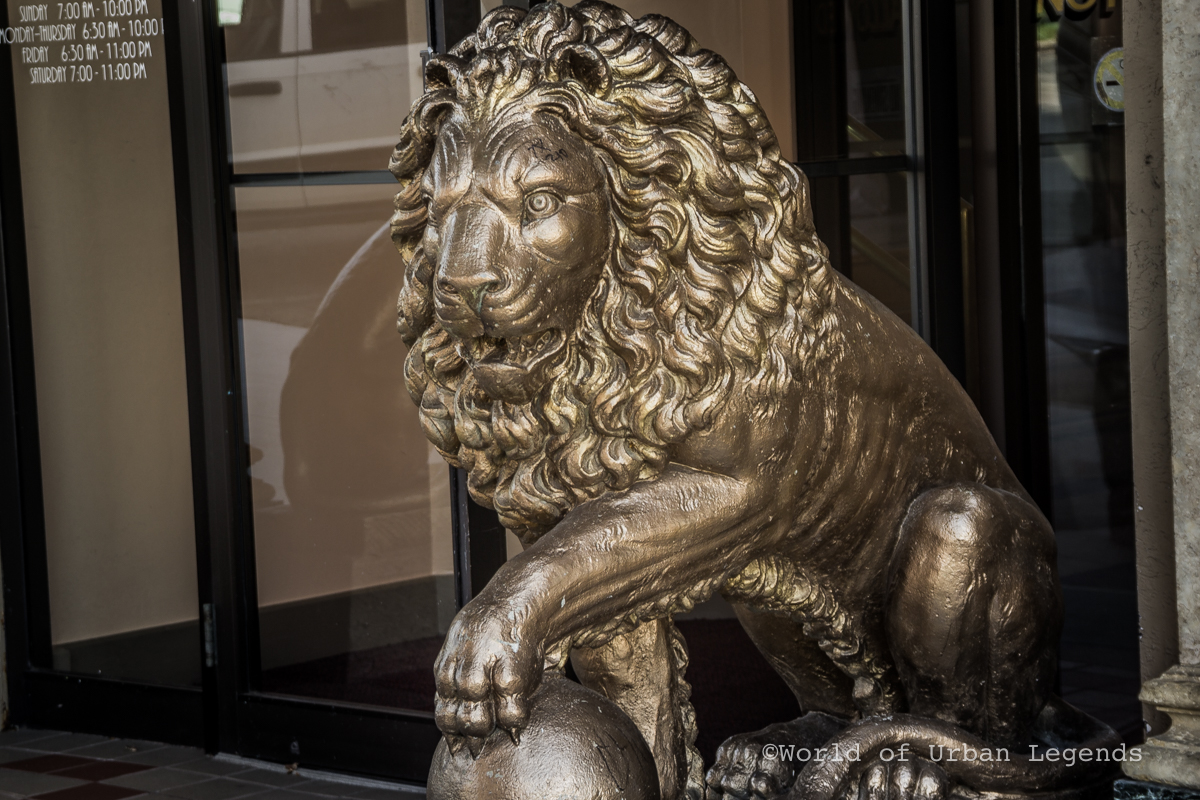 Another famous story surrounds rooms 1101 and 1102. In room 1102, a woman supposedly drowned in her bathtub on her wedding night. Her husband is never mentioned, however her son apparently came to the hotel to pick up her belongings and committed suicide in room 1101, grief stricken with his mother's death. Guests have reported water running, being pushed under the water and other voices in both rooms.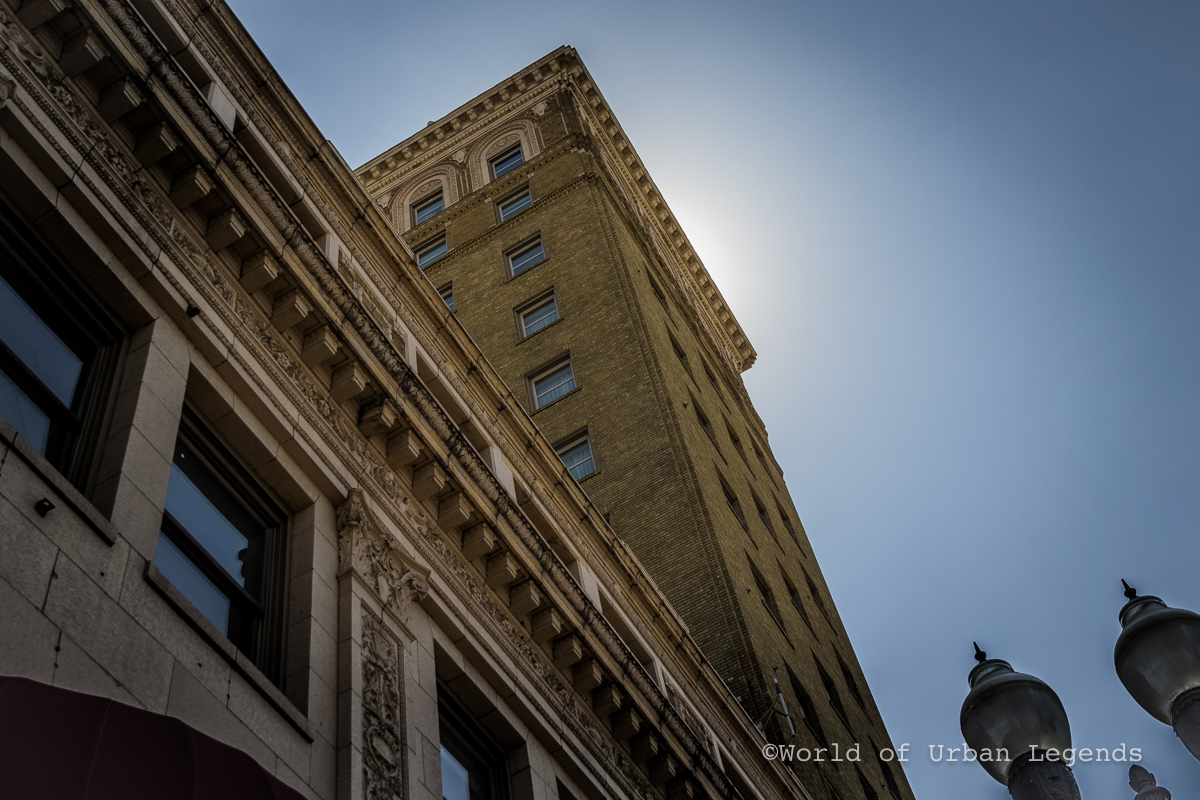 The hotel was added to the National Register of Historic Places in 1990 and just recently in 2017 underwent remodeling and another name change back to Bigelow Hotel and Residences.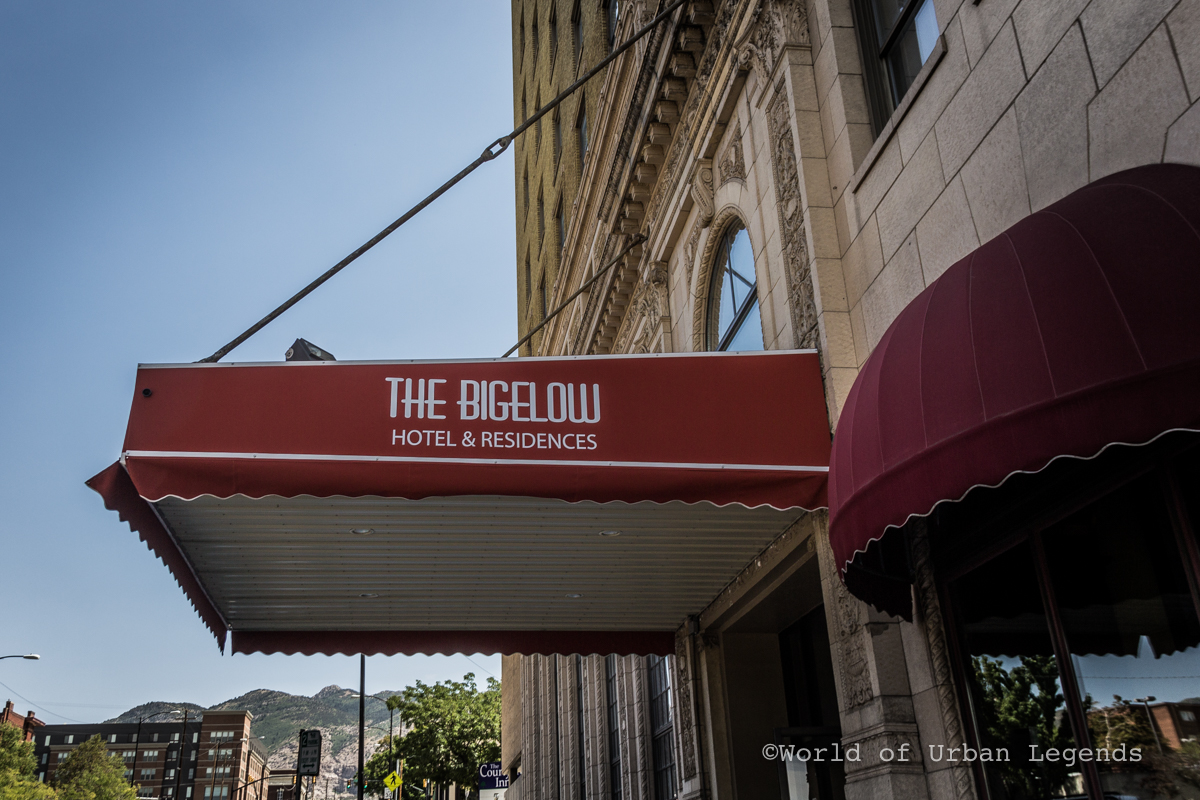 Although we were unable to stay at the hotel at our visit this year, we got to walk around in and see inside. We are definitely planning on staying there, possibly in one of the supposedly haunted rooms, in the future and will update this post once we do.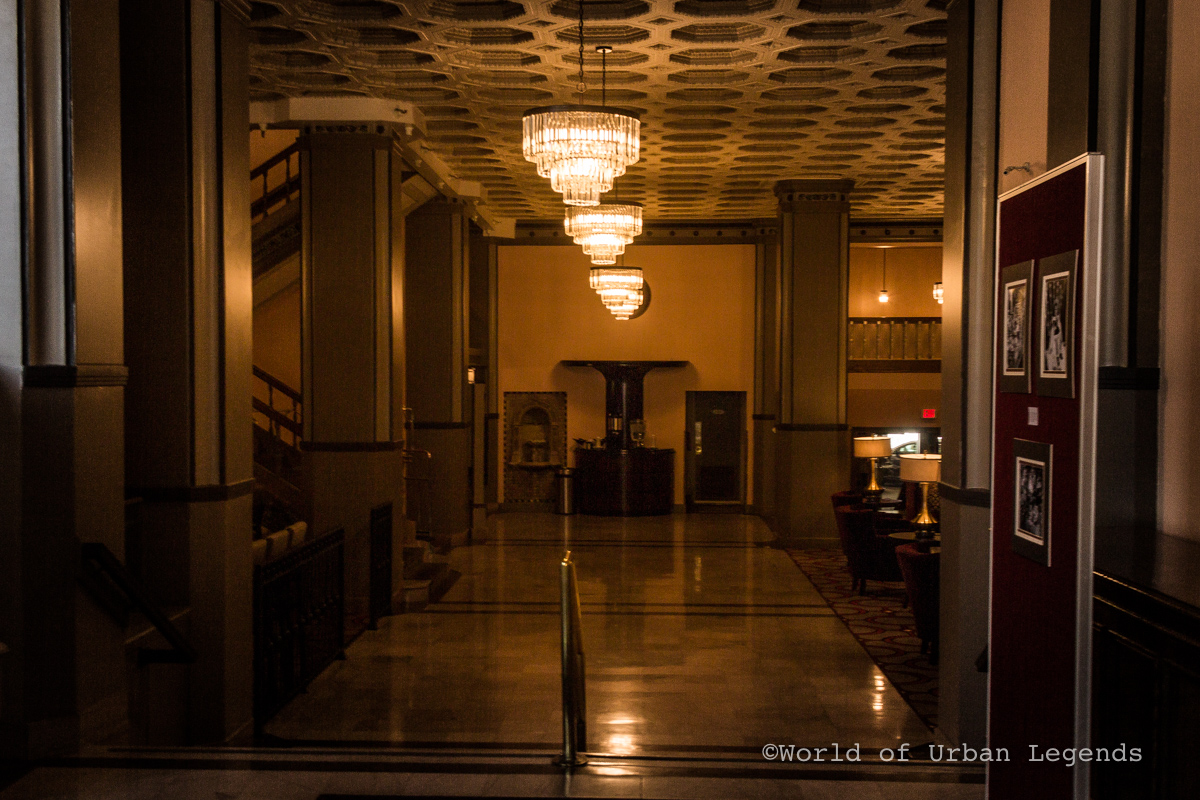 Did you have an experience at the hotel or do you have proof of any of the other legends surrounding the hotel? Comment below or email us at [email protected]. We would love to hear from you!