The Grist Mill Inn (64 S 300 E, Monticello, UT 84535) is a charming little Bed & Breakfast located in Monticello, Utah, close to several National Parks and Monuments, which makes it an ideal place for travelers to stop for the night.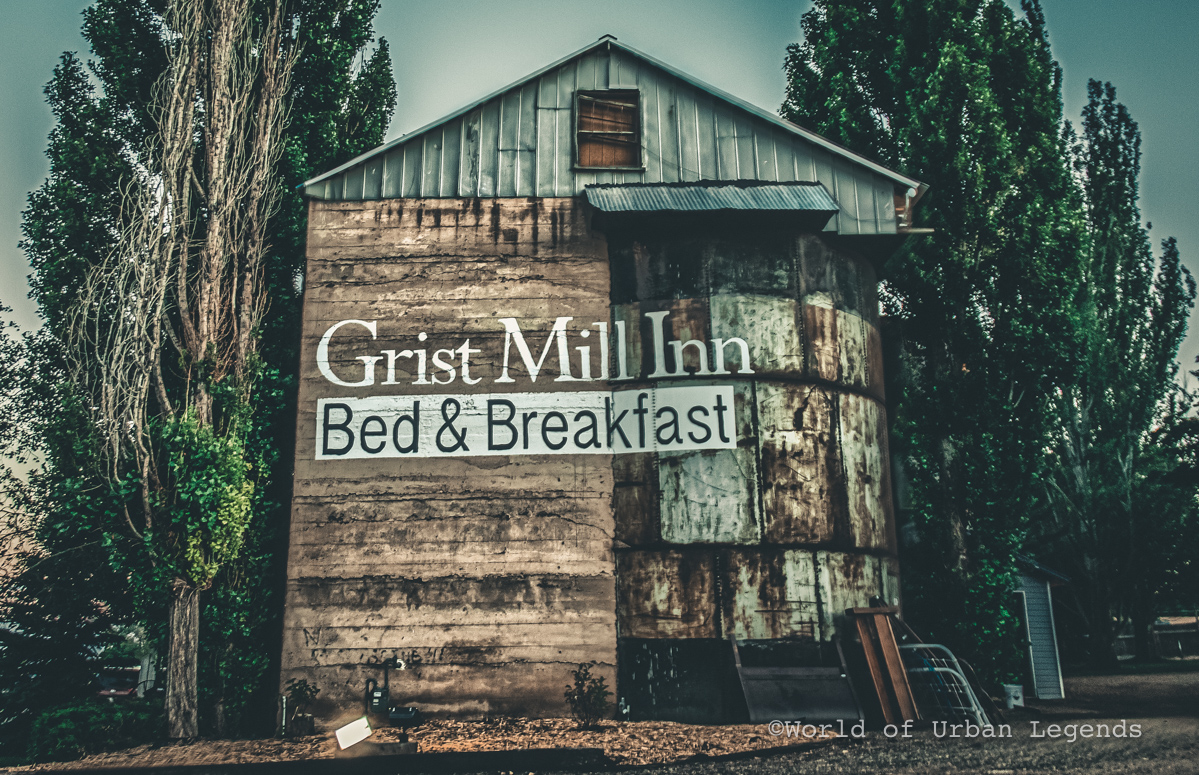 However, the old building, located just off of the so called "Highway to Hell" Route 666 (now renamed Highway 191), has a history longer than the quaint guest room and remodeled dining room.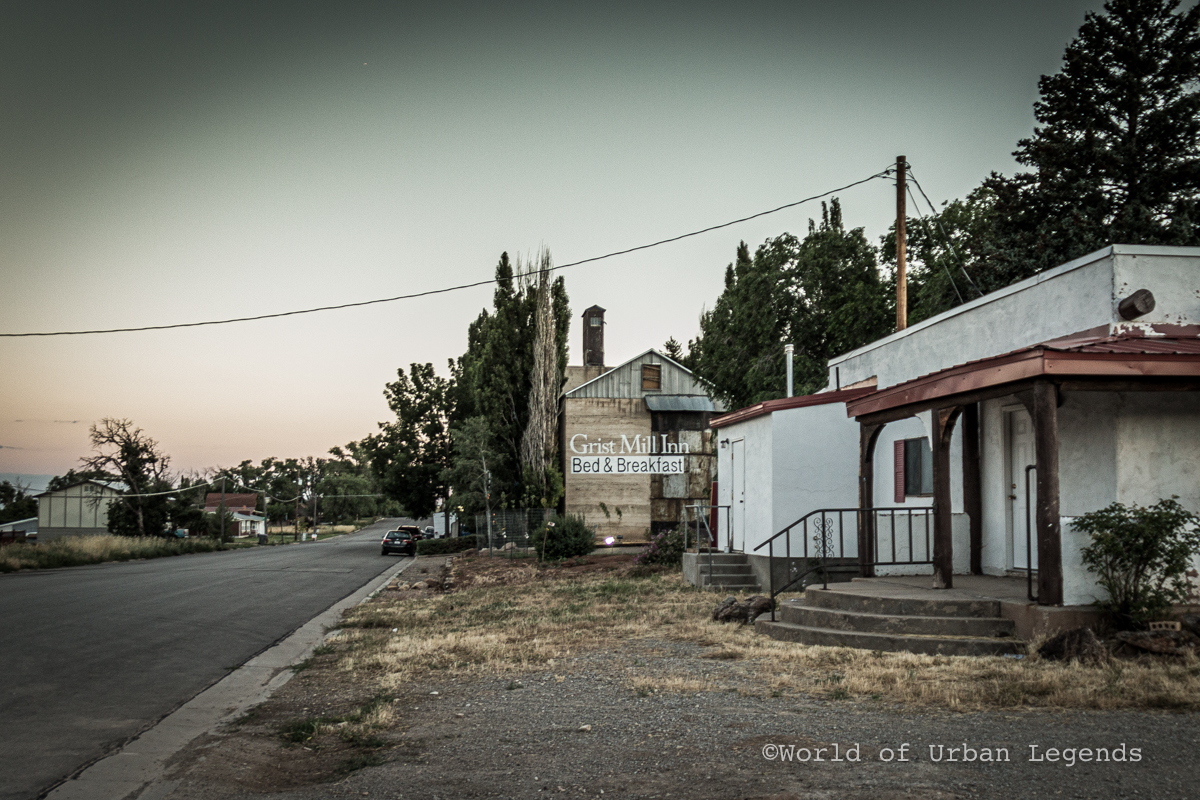 First opened in 1933 as the Monticello Flour Mill, almost all flour sold to the near by Navajo Tribe was produced there. The mill remained active until March 6, 1968 (sometimes misquoted at 1963), when a tragic accident occurred.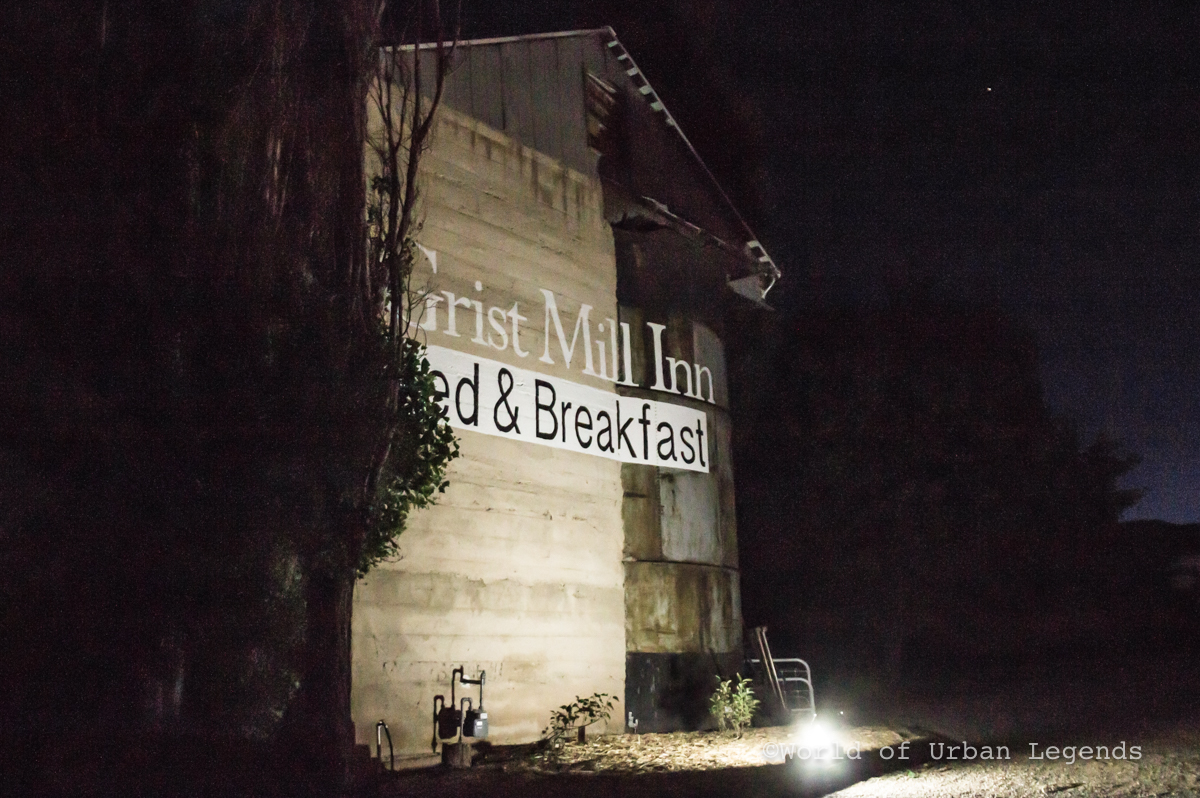 Nine year old Rhett Palmer was visiting the mill with his Cub Scouts Troop and was playing with his friends in and around the grain elevator. Rhett got caught by the elevator gears and died. The mill was shut down and the event devastated the town. His family left shortly after the incident and the mill remained closed for several years.
In the mid 1980s, the mill was restored and turned into a Bed & Breakfast. To retain the rustic charm, old farm and mill equipment from around the area was brought in to decorate the Inn.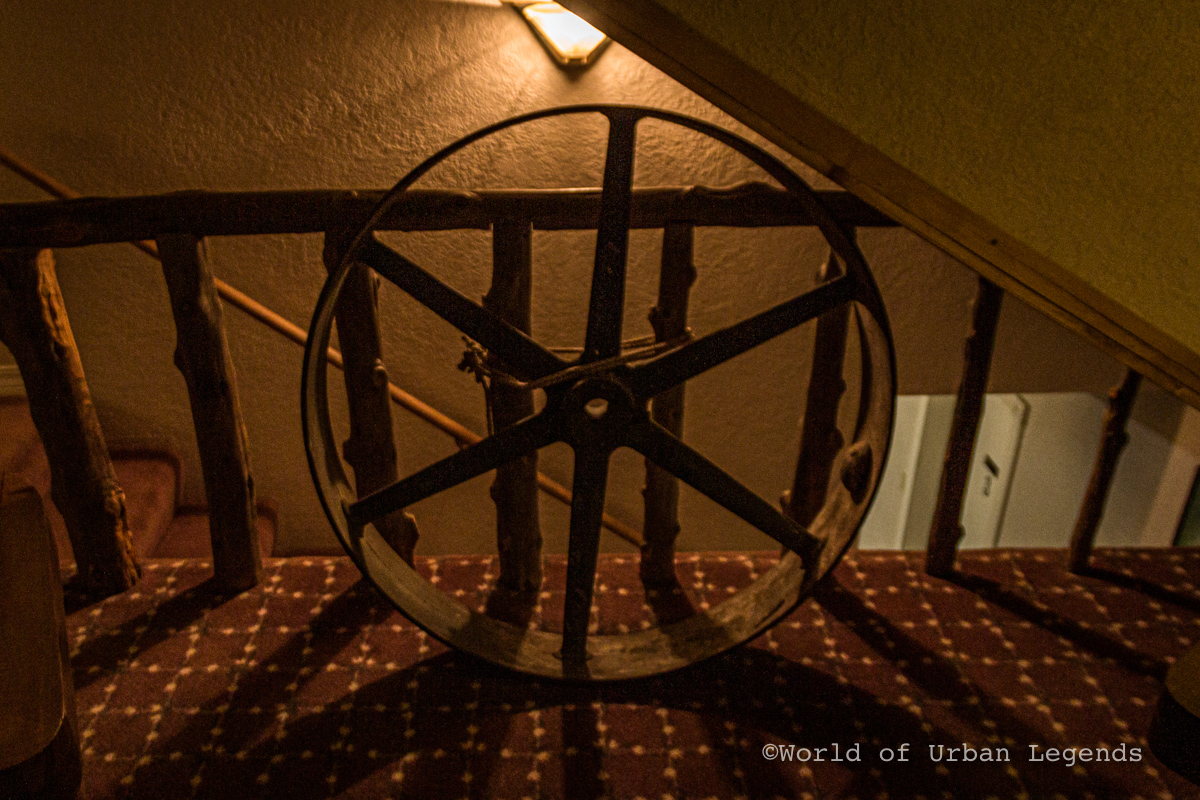 Several ghosts are rumored to have been seen over the years, some probably brought in with the old equipment. A young boy, possibly Rhett, the Cub Scout, is sometimes spotted by the grain elevator at the bottom of the stairs or in the kitchen when the staff is baking cookies.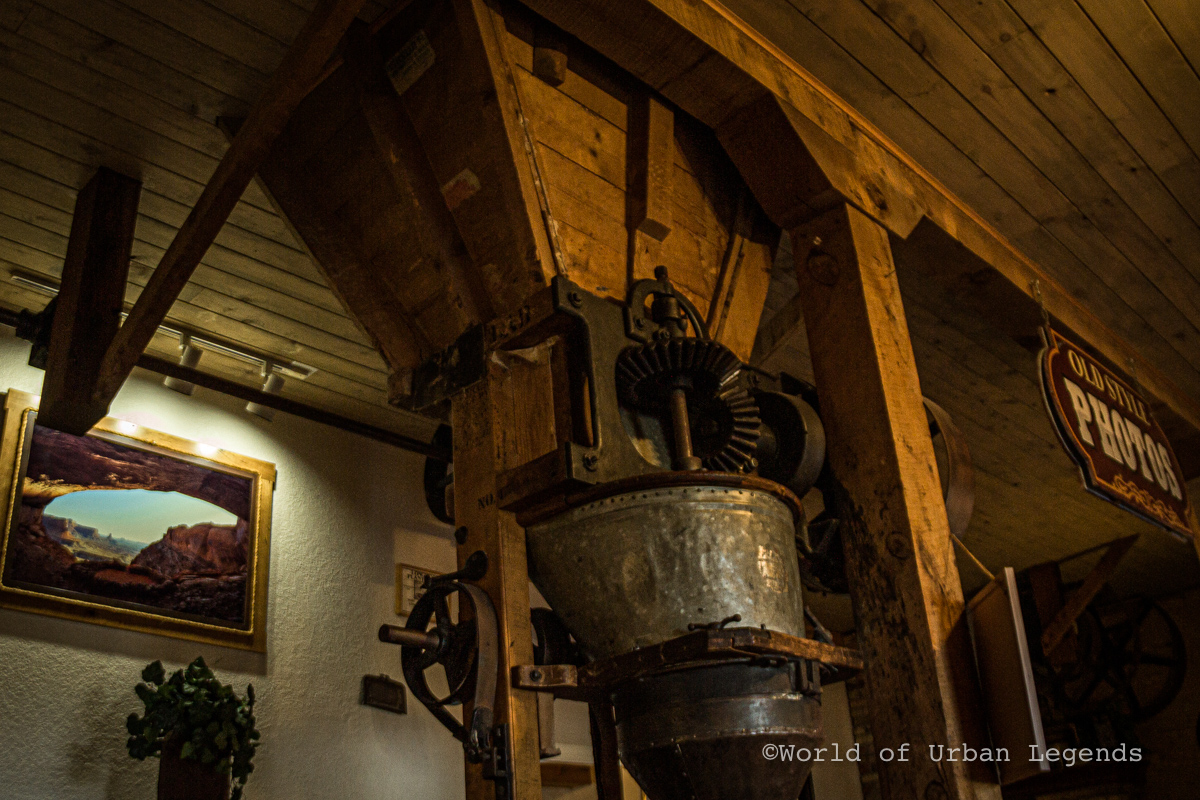 An older gentleman has appeared by the bagging machine or looking into the dining room by the back door. The Nielsen Room supposedly has a ghost that likes to sit on the freshly made bed and mess up the covers, so that staff have to straighten it out several times a day. And the Corbin Room is home to a darker presence, who looms over the bed while guests are sleeping and slamming the door at night. There are also reports of voices and music coming from unoccupied rooms.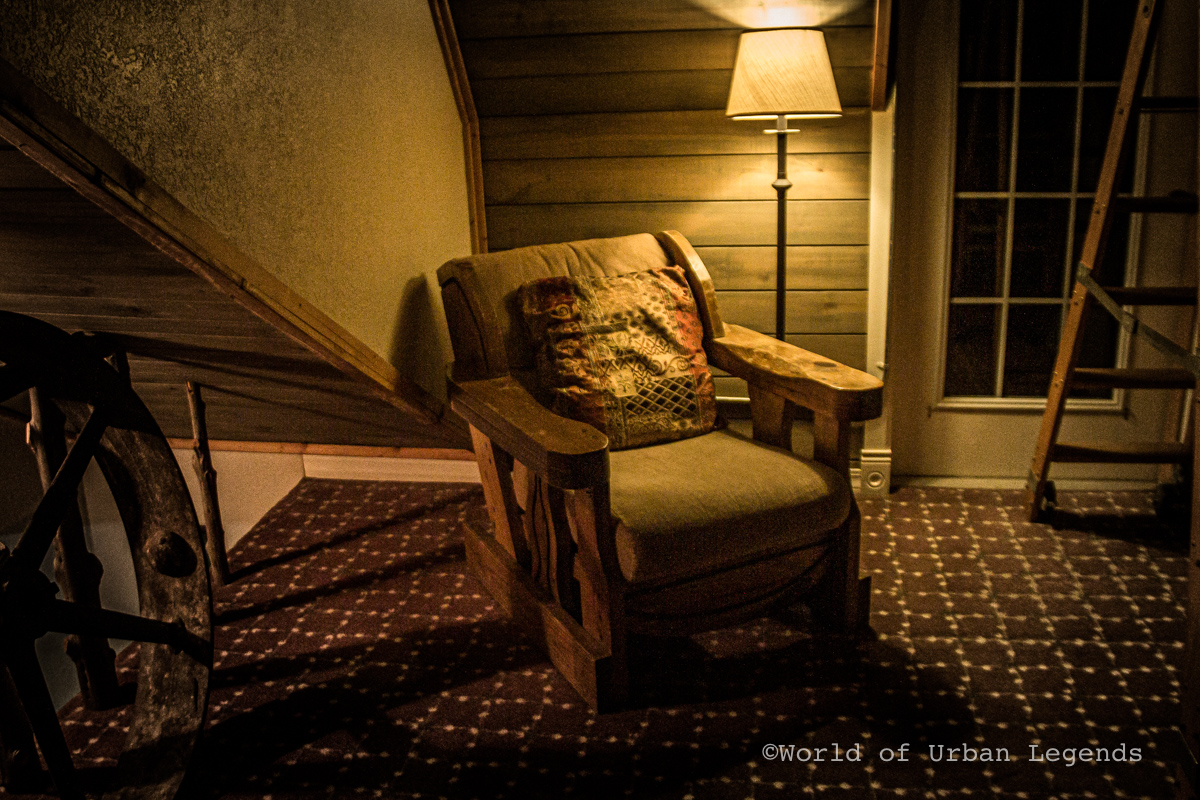 Even today, few people in town want to talk about the tragic event that closed the mill or acknowledge the ghostly presences at the inn. Nonetheless, the Grist Mill Inn has become a known destination for ghost hunters around the state.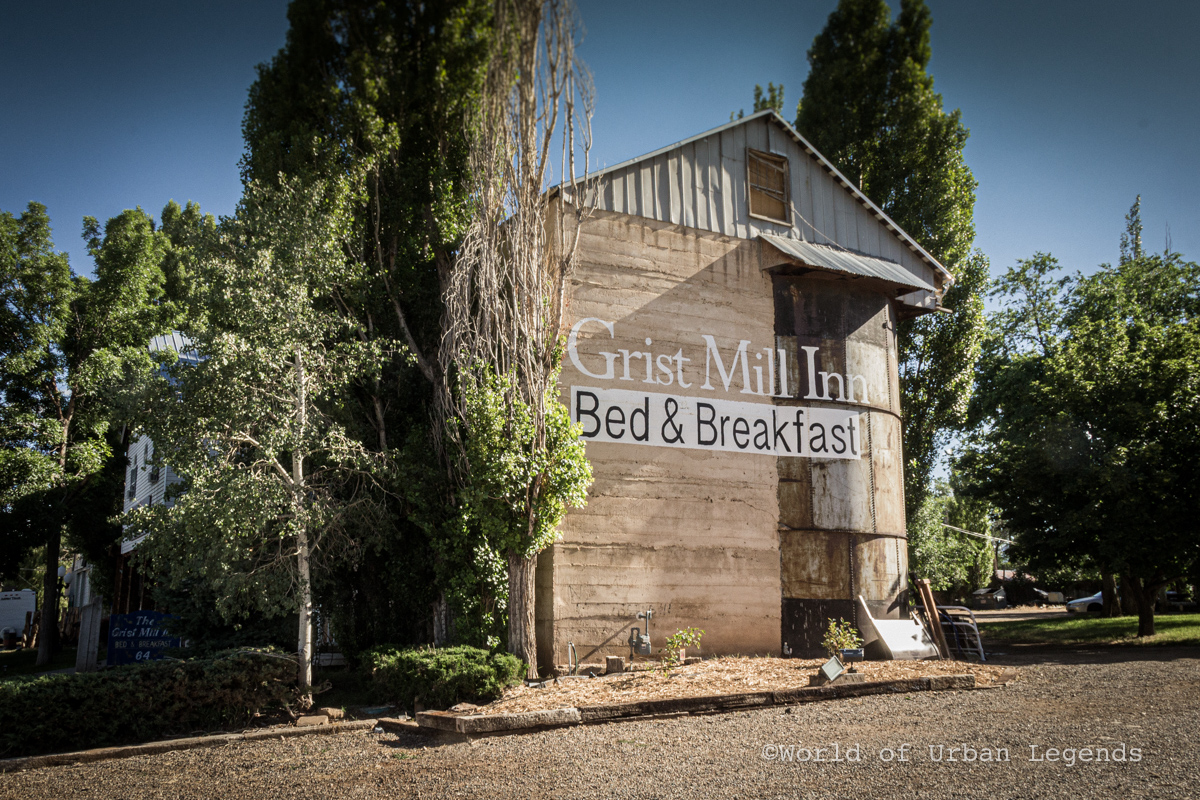 When we spent the night at the Grist Mill Inn Bed & Breakfast, we didn't see or hear any ghosts, however we definitely felt a presence at the bottom of the stairs by the grain elevator and a thickness in the air. Check out the video below from our stay.
If you stay the night, remember to be respectful of the Inn, its staff  and its long history, but keep an eye out for the little boy at the bottom of the stairs or the other spirits wandering about. And if you have an encounter here, don't forget to let us know in the comments below.
Sources: