In the middle of nowhere, in Tooele County, Utah, along route 73, a small cemetery can be found up on a hill. It is the only remaining trace of the town of Mercur. The town, that went from flourishing gold rush settlement, to ghost town, back to boomtown and finally vanishing completely, is now inaccessible. With a dark history of harsh living conditions of the Old West, dangerous work in mines, fires and high infant mortality, it is no surprise that the cemetery is a hot spot for paranormal activity.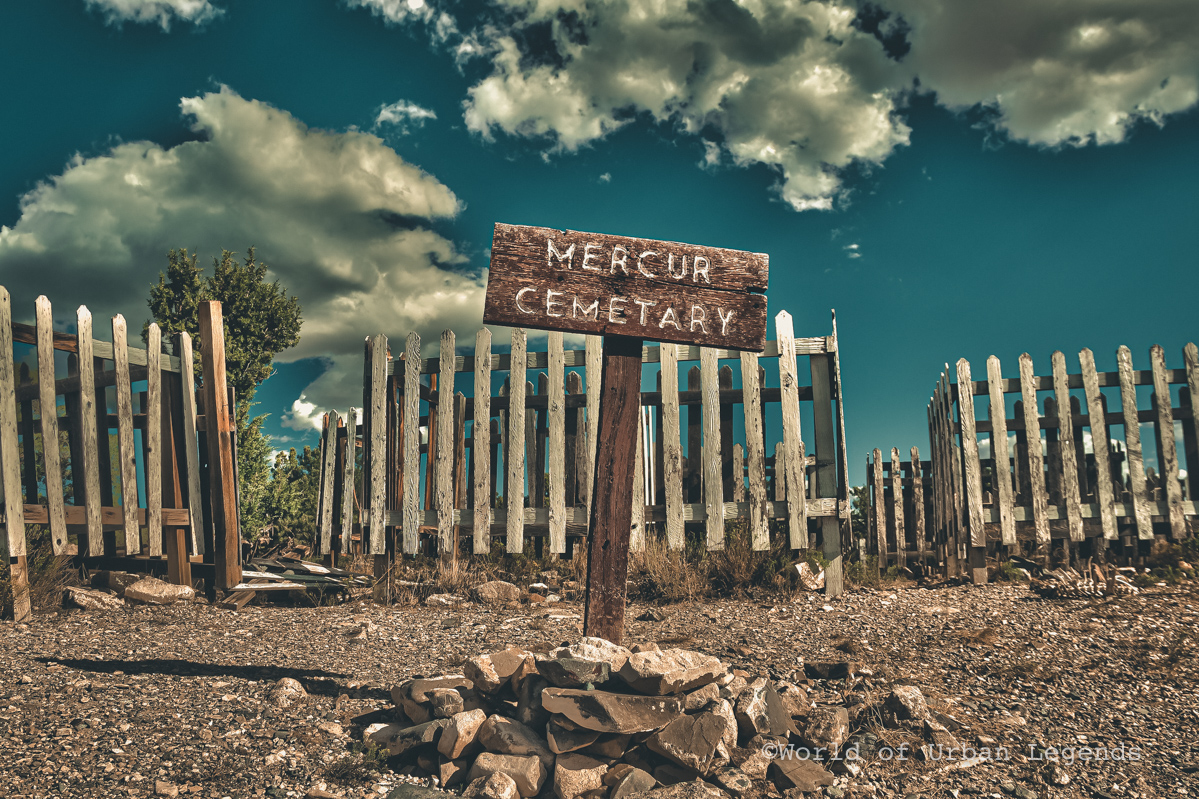 In about 1870, gold was discovered in Manning Canyon / Lewiston Canyon in the Oquirrh Mountains. A small gold rush, as well as silver and quartz mining started and peaked in about 1873, when the town of Lewiston flourished. By 1880, it had become a ghost town when the gold mines dried up. Even though a Bavarian miner named Arie Pinedo found cinnabar deposits, that contained gold and mercury in 1879, he lacked the means to extract the gold.
However in 1890, a group of Nebraska "farmers" bought the so called Mercur claim and attempted to use a new cyanide process to extract the gold. They succeeded in December 1891 and a new gold rush began. At this point another town named Lewiston already existed, so the settlement was named Mercur, after the claim.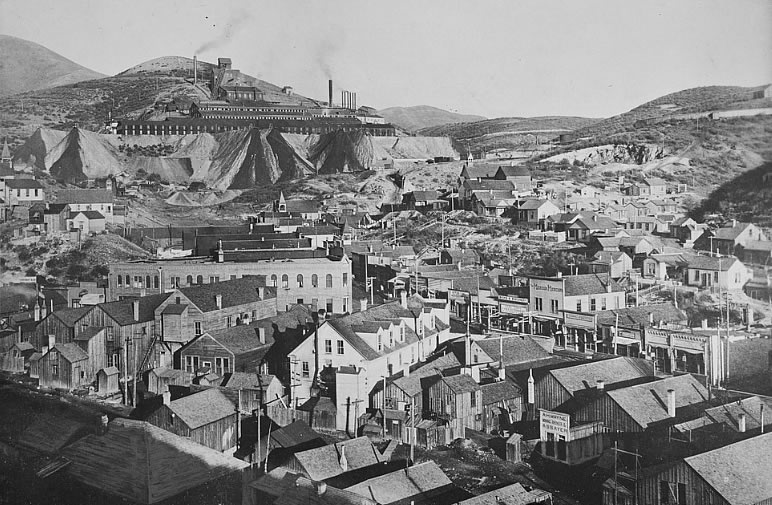 Mercur gained access to the railroad in 1894 and the gold rush drove the population to about 5,000-6,000 in 1898-1902, when it was the largest town in Utah. However, disaster struck when on June 26, 1902, a skillet caught fire in a Chinese lunch shack and when the cook attempted to throw it out, the strong canyon winds fanned it against the wooden structure and burned down nearly half the town. The entire business district of 40-50 businesses was lost, but since the homes and mine were safe, the town was rebuilt.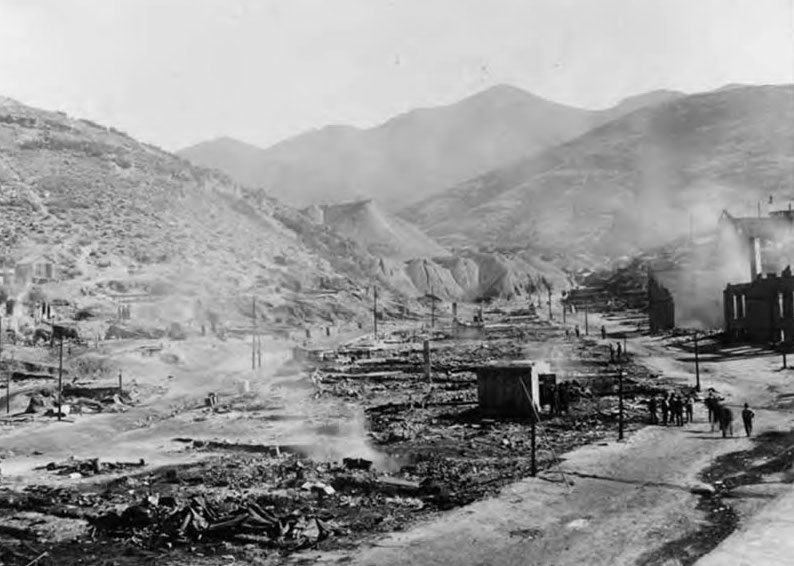 At its height, the town became an incorporated city, had 3 newspapers, a brass band, a fire department, a church and the "Opera House Saloon" with card and wine rooms. Mercur was home to a large Italian immigrant community, who came to Utah with the promise of high wages and the romance of the Wild West. Columbus Day was celebrated with a big parade.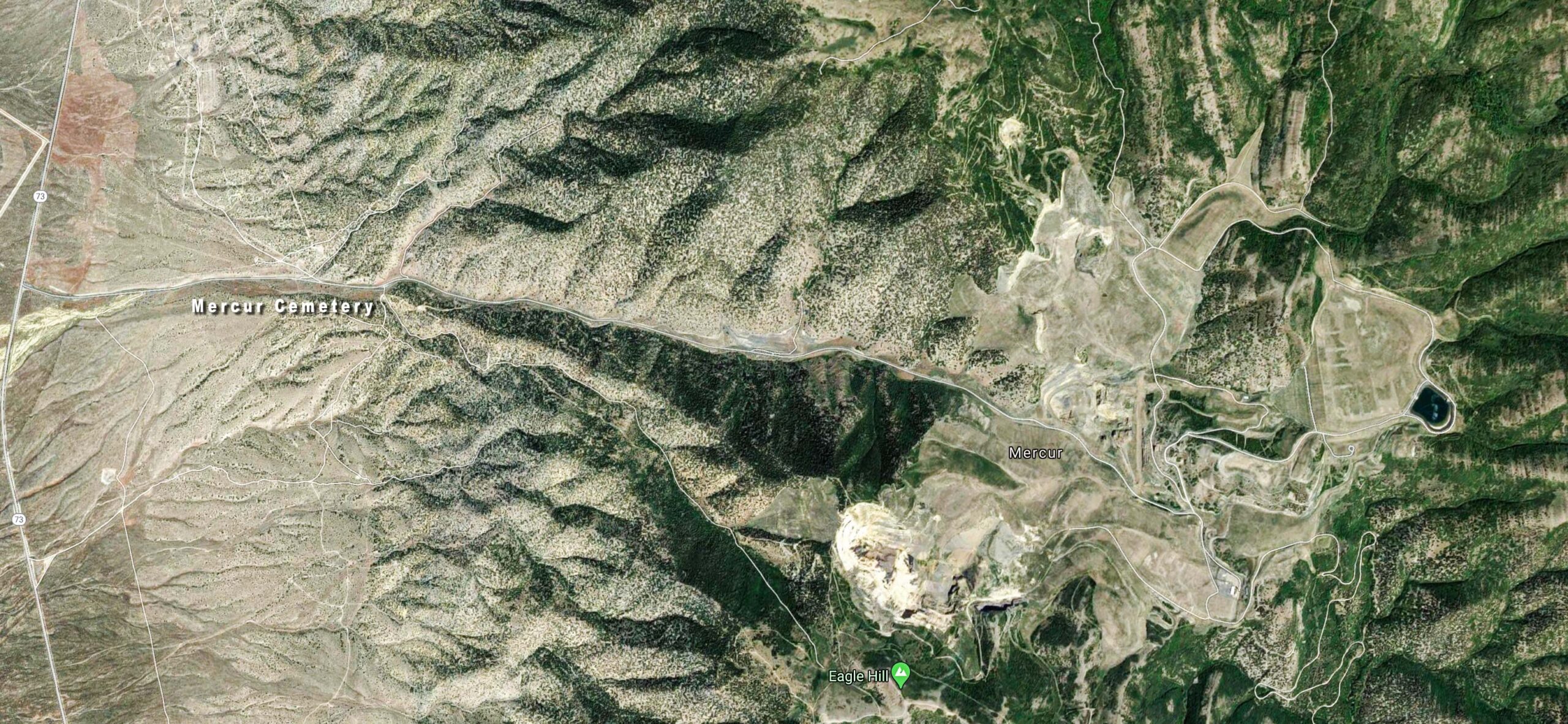 Shortly after its boom, the gold deposits were failing once more. On January 6, 1904, the Mercur Miner (newspaper) once again reported in the "Miner Briefs" the imminent demise of the town, as the school closed because of too few students left in town. By 1913, the population was down to 2 and by 1916, only one building was reported left standing and the town completely disappeared by 1925-30.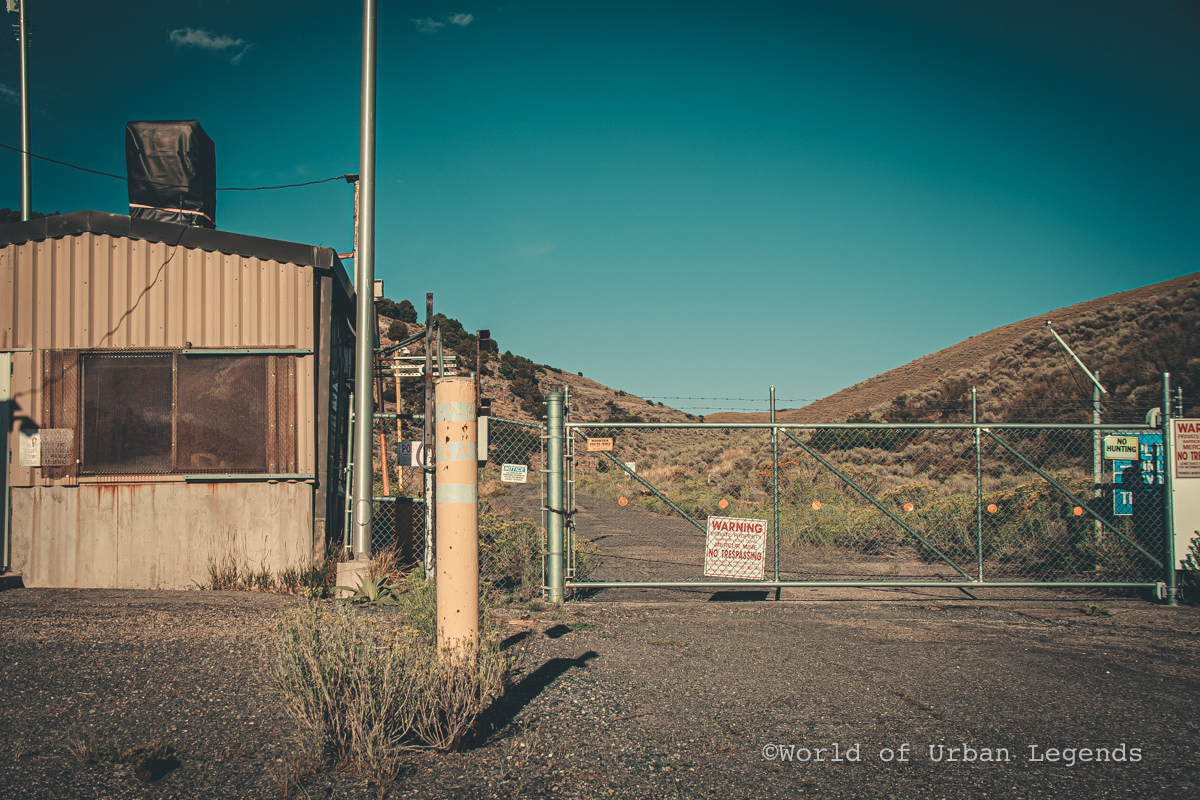 Mercur had yet another short revival in 1934, when another gold deposit was found nearby, but it was once again turned into a ghost town by 1951. In 1983, the Getty Oil Company bought the claim and destroyed any trace of the town by the process of strip mining. Starting in 1985, the Barrick Mercur Gold Mines Foundation / American Barrick Resources Corporation began extracting gold once more at a rate of $20 million per year until about 1997. One of the extraordinary minerals extracted is the rare thallium sulfosalt mineral lorandite (TlAsS2).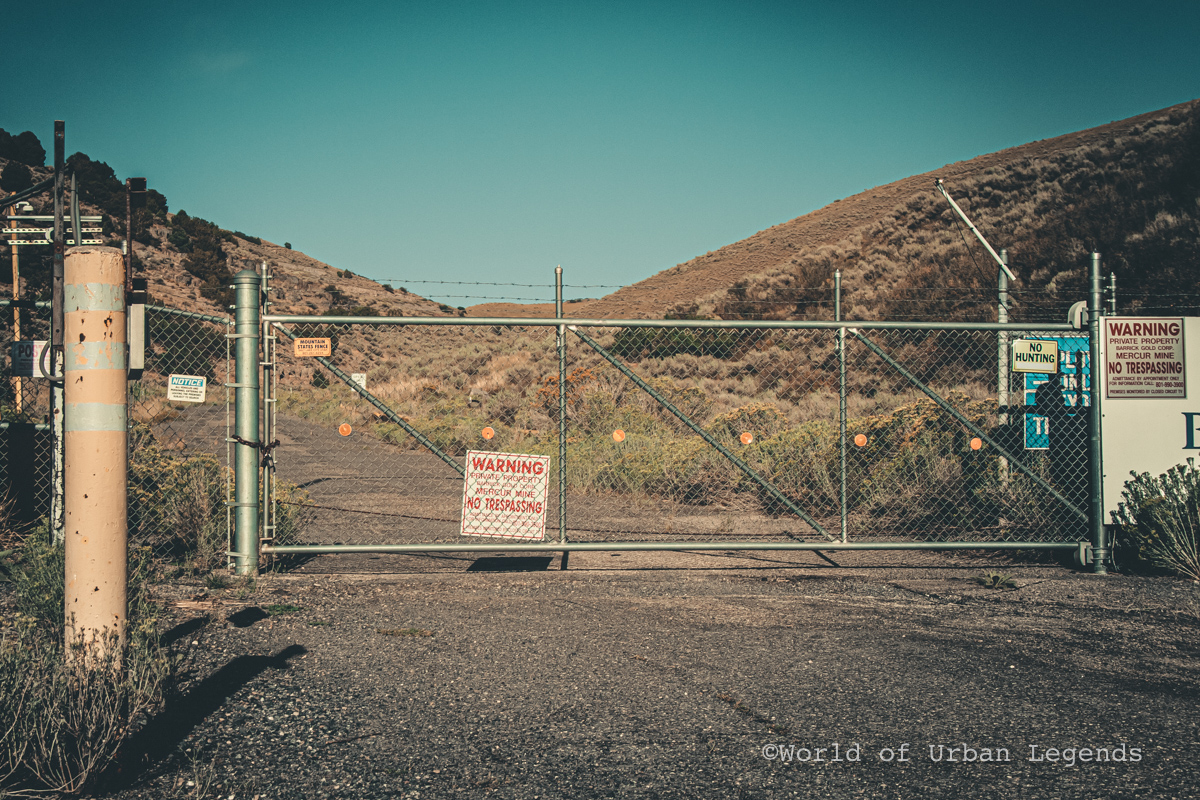 The area where the town once stood is on private property and completely closed off with gates. All that remains is the cemetery just a little bit outside the area, close to route 76. It is up a short steep hill with only a marker at the bottom by the road.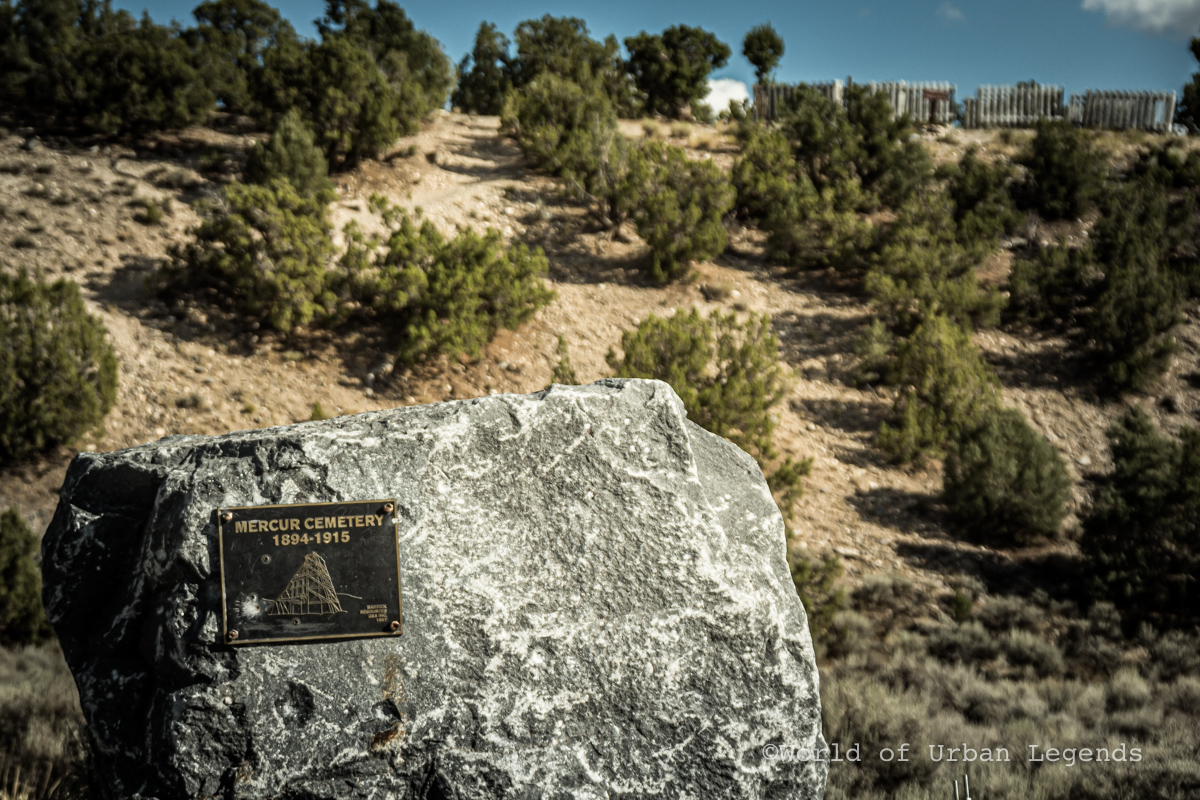 Nobody has been buried in the cemetery since 1913 and it was officially "closed" in 1915. There are about 100 graves, although not all are visible. Only about 40 graves have stone slabs or markers and 20 have white picket fences outlining the grave. Until recently only one carved headstone remained readable, "Annie C. Jones 1897 – 1898," but it is now too faded as well.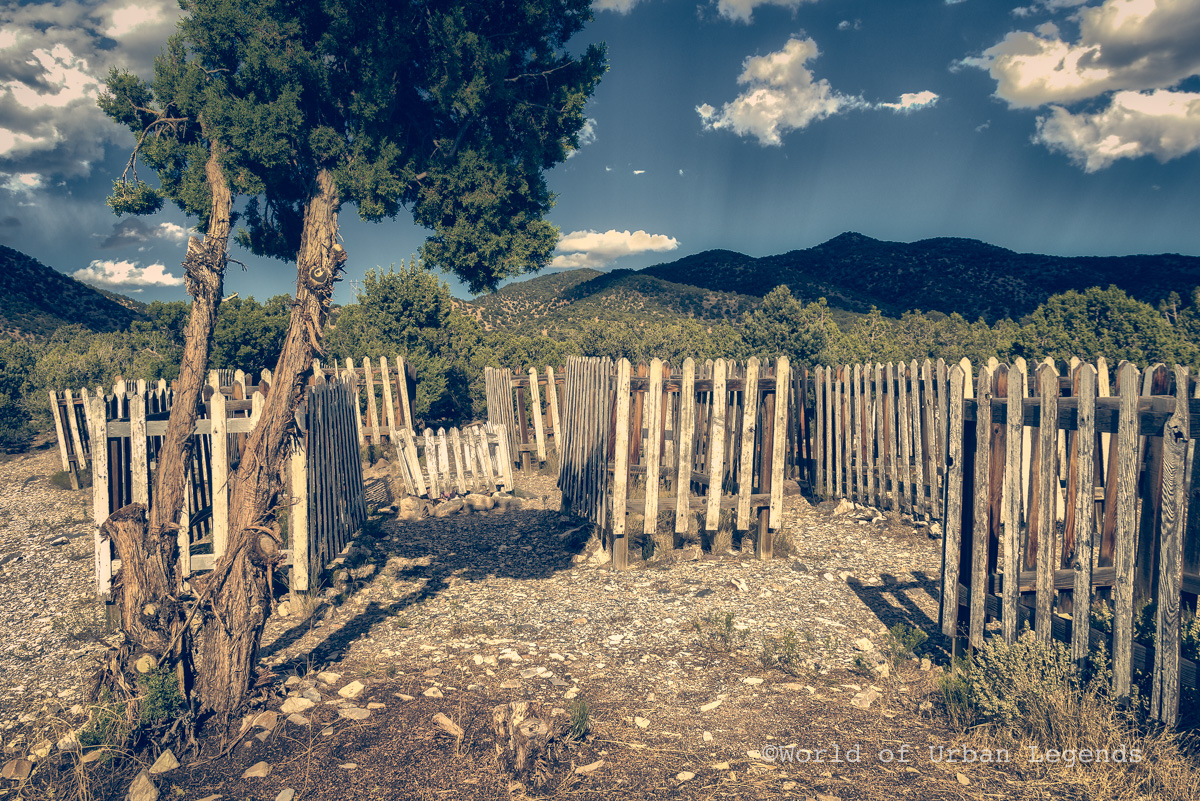 With such a tragic history, it is no surprise that the cemetery is rumored to be one of the most haunted places in Utah. Most spirits that have been reported are supposedly children, which after some research seems plausible as a lot of the death certificates issued for Mercur cemetery burial were for children. (Click to enlarge)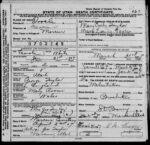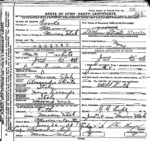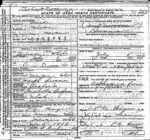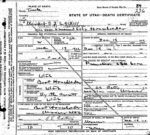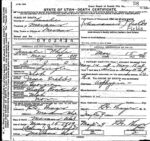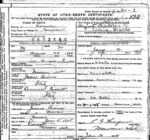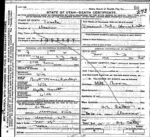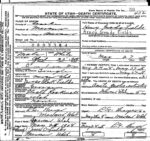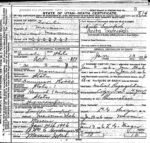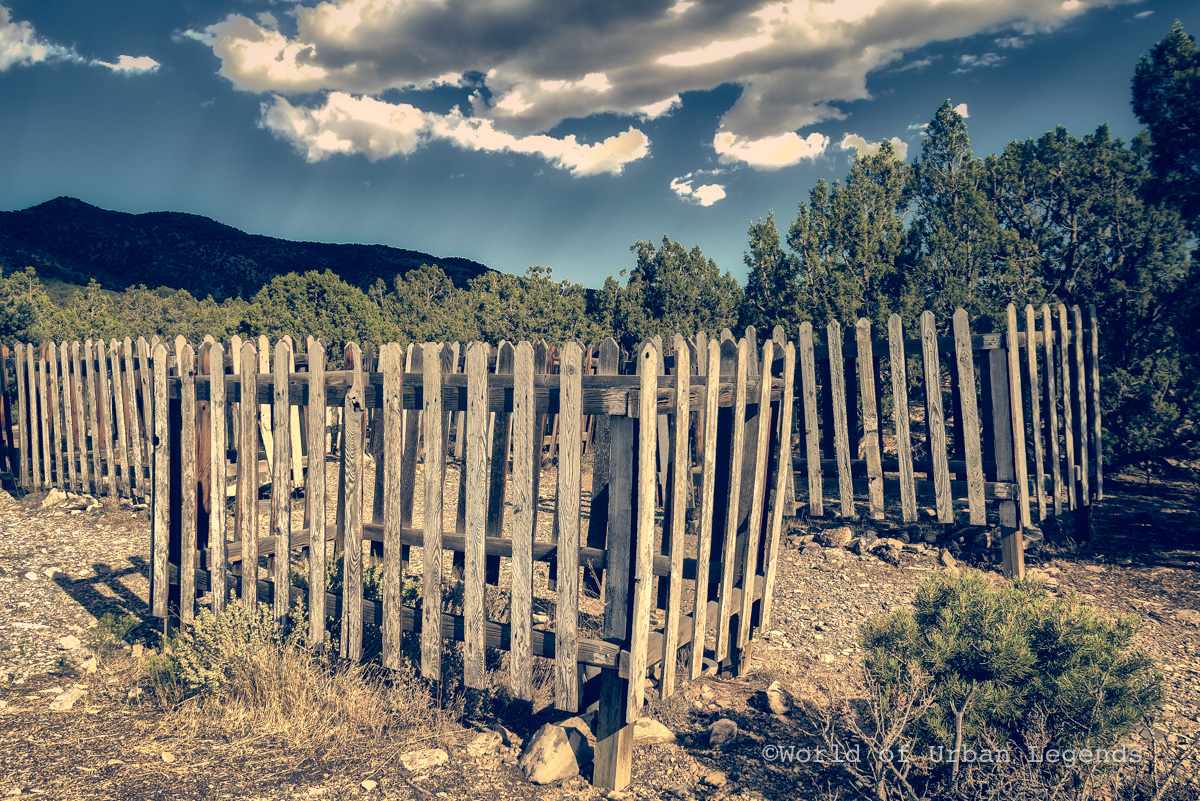 Reports range from an uneasy feeling to feelings of being watched or even pushed in the back to leave. People have heard twigs breaking under footsteps and seen legs moving behind bushes. At night orbs have been observed, equipment malfunctions and batteries seem to drain inexplicably fast. Cold spots, phantom footsteps, shadowy figures, phantasmagoric flames rising from the cemetery and faces in front of camera lenses close enough to touch have been experienced by visitors.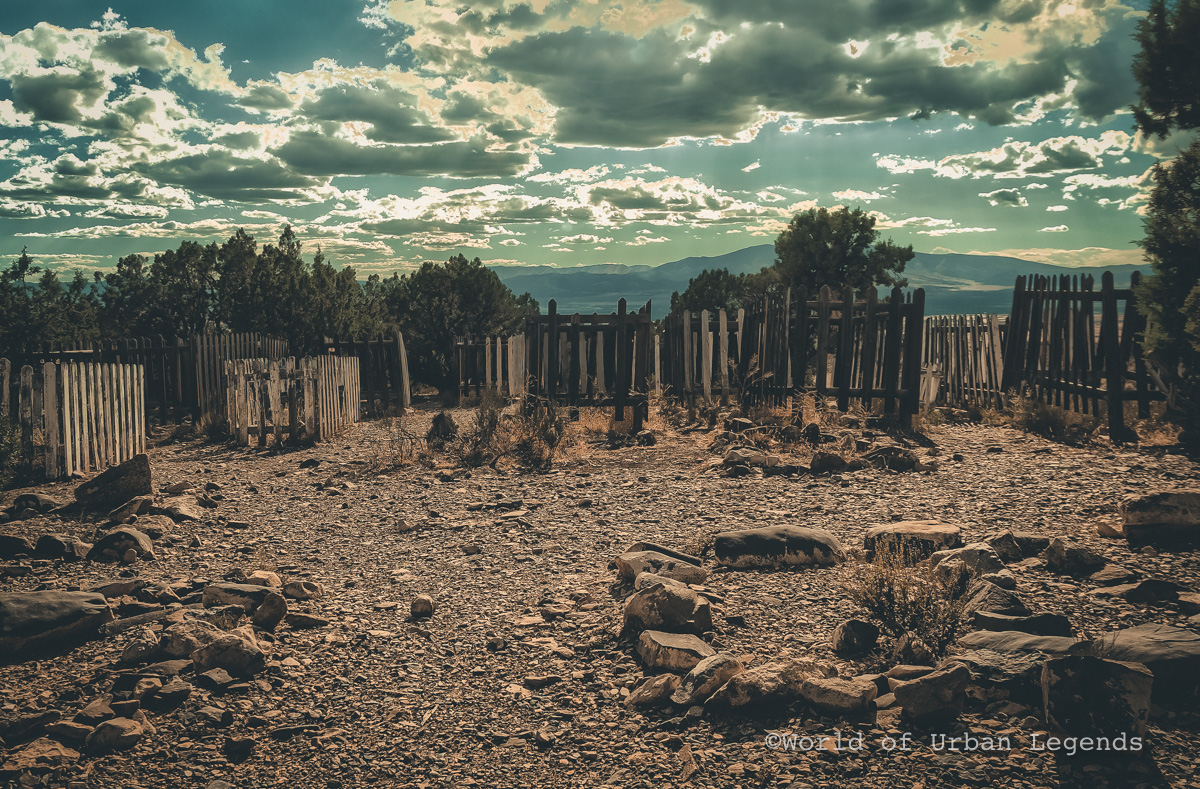 Paranormal researchers report voices on digital equipment, intelligent answers to questions posed as well as an Italian immigrant talking and communicating via EMF meter. A rumored recording exists of a voice telling the visitor "You don't belong here!" The most notable apparitions are a phantom horseman heard and seen galloping across the cemetery at night as well as a young girl that seems to appreciate visitors leaving dolls on her grave.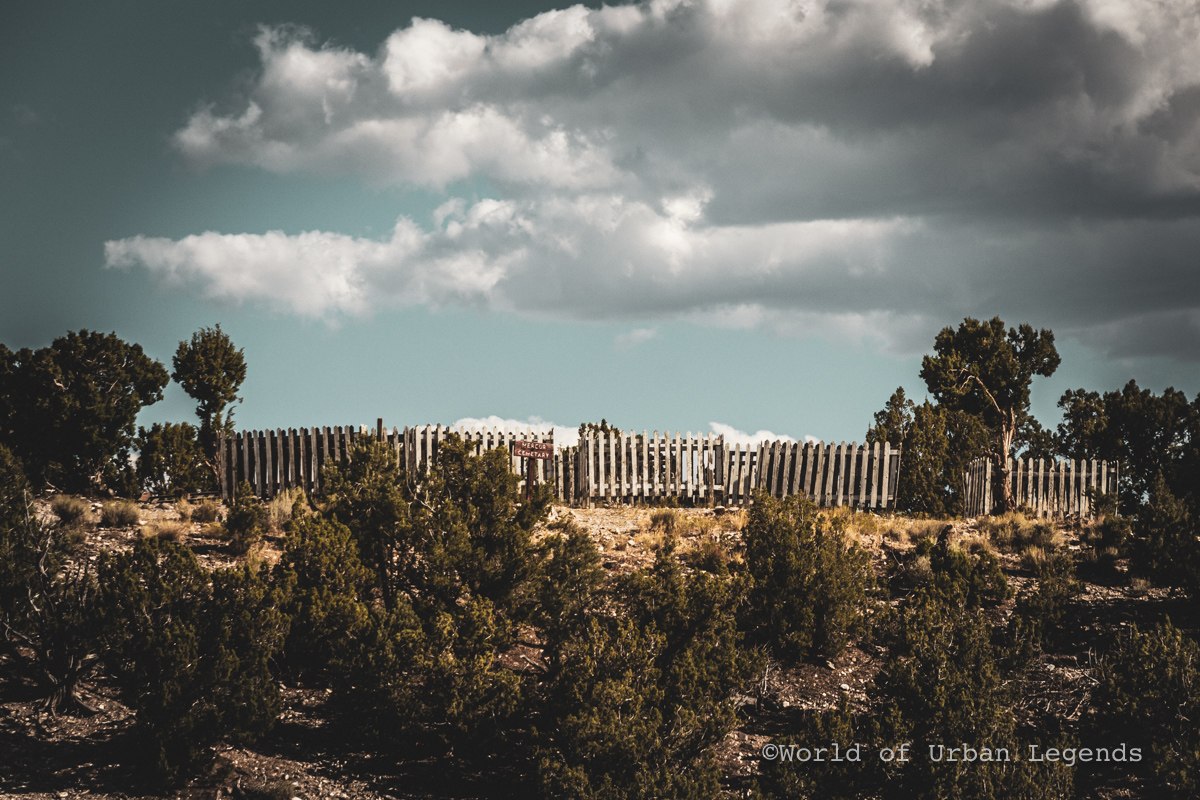 Whether all the paranormal events are actually true or they can be explained by strong winds, electromagnetic fields in the area or the mineral deposits in the ground messing with equipment and one's senses; one thing is for sure, the cemetery is a sad reminder of the rough life and struggles to survive in the old west.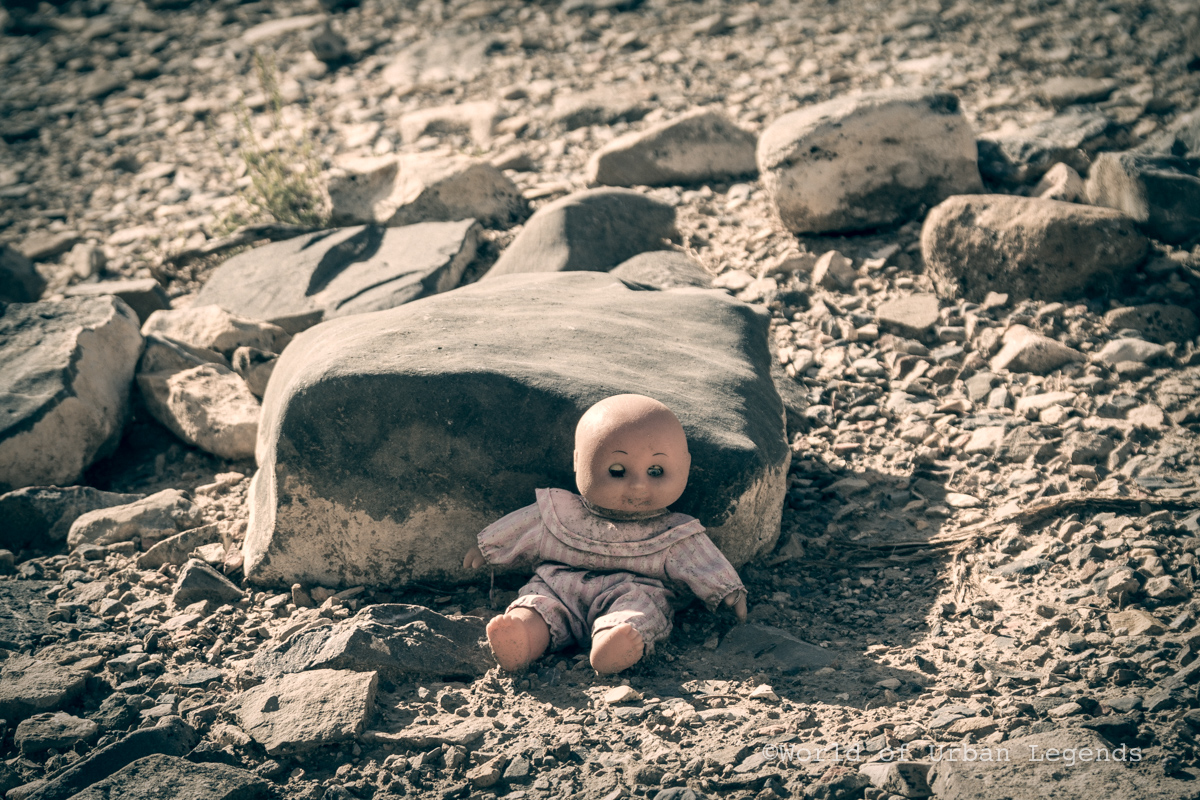 Although we visited during the day and no other cars or people were in sight for miles, we felt like we were constantly watched. Unfortunately we didn't bring a doll with us, but maybe if you decide to visit, you can bring one for the children haunting Mercur Cemetery.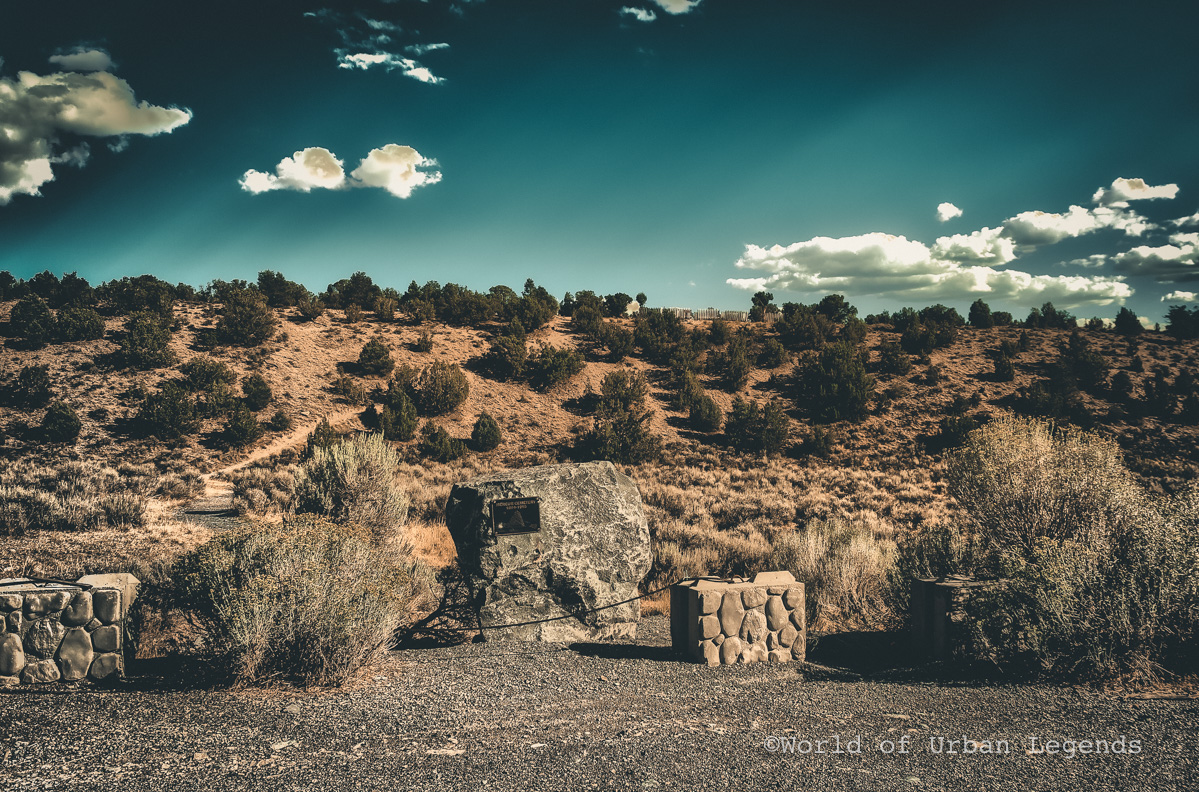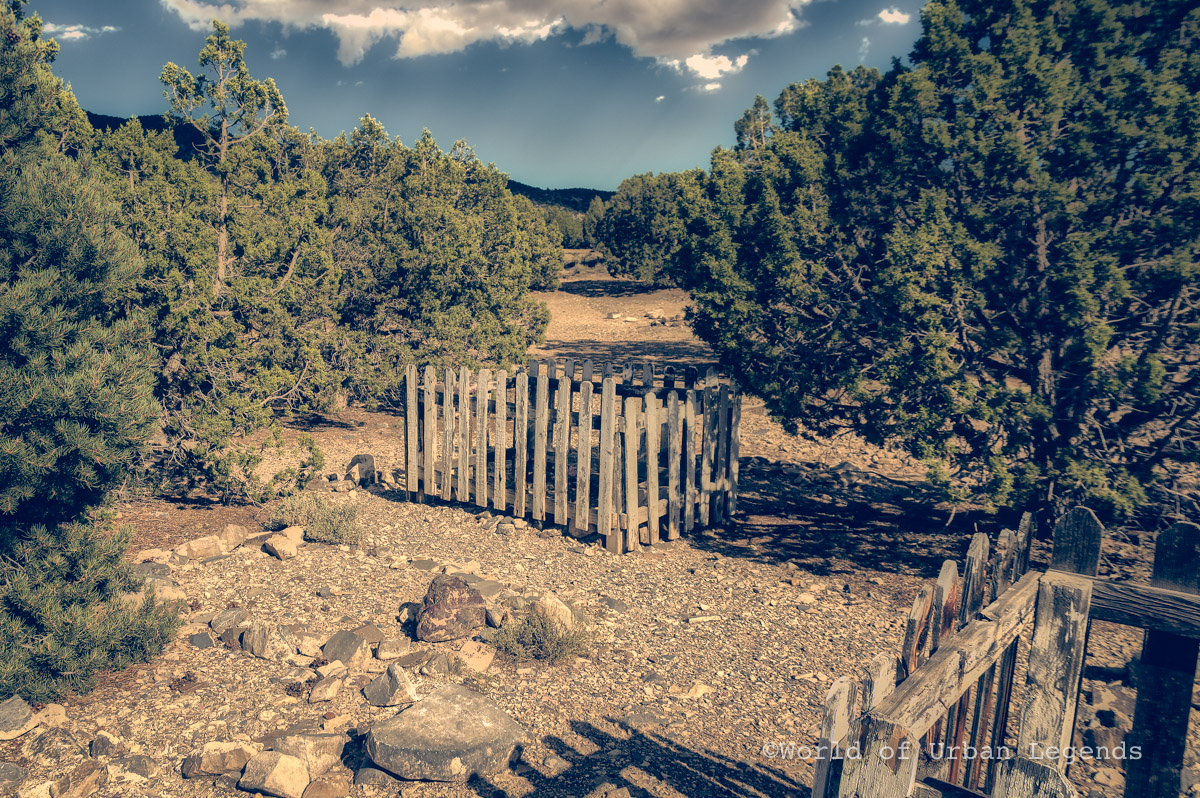 Sources: