The McCune Mansion, built for the cost of $1 million in 1901, might have been one of the most expensive homes built during that time, but now it has also turned into one of the most haunted mansions of our time. Located at 200 N. Main St. in Salt Lake City, the home is now available as a venue for weddings or other occasions, but it may come with one or two unwanted guests.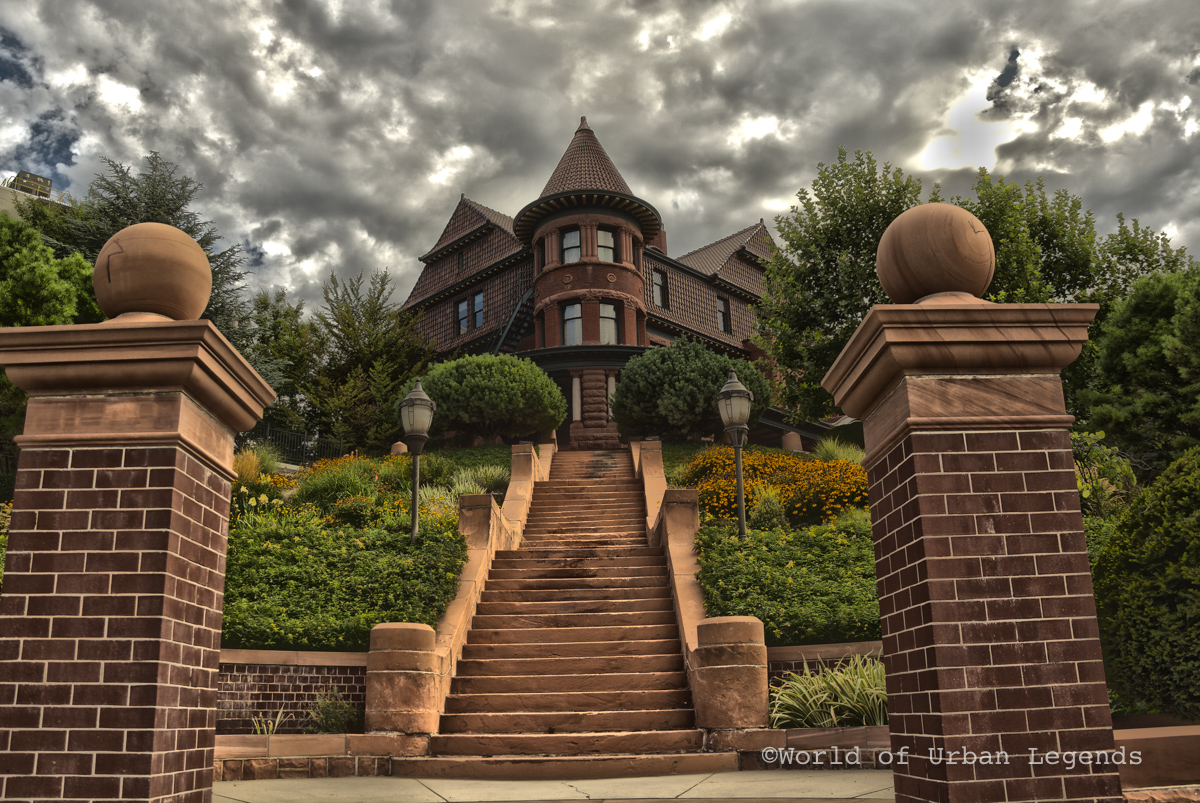 The mansion was built in 1898 by American (born to British parents in Calcutta, India) entrepreneur Alfred W. McCune, who made his fortune in mining and railroad and it took almost 3 years to complete. McCune co-owned mines in South America with many other well known, wealthy entrepreneurs of his time, like J. P. Morgan, William Randolph Hearst, and Frederick William Vanderbuilt.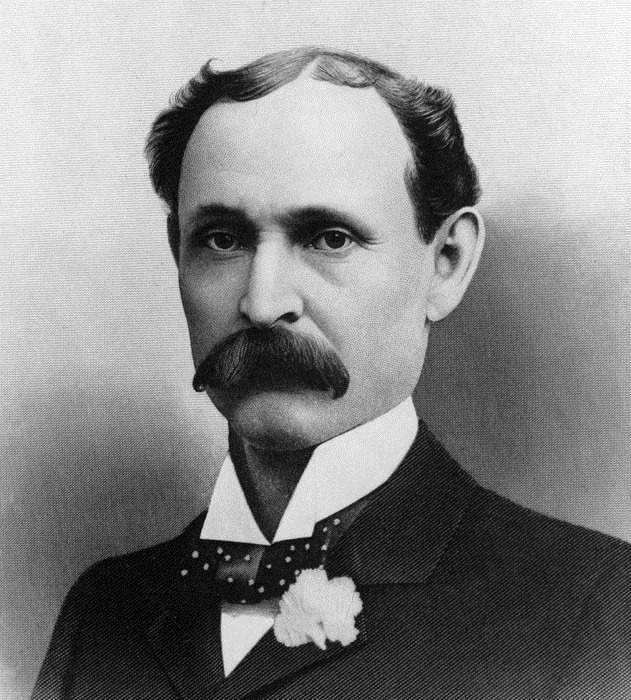 McCune, a member of the Church of Ladder Day Saints, ran as a Democratic candidate for senate, but neither he nor the incumbant Republican candidate received a majority and no senator was officially elected to represent Utah to send to Washington DC. His wife Elizabeth, a devout member of the LDS Church, who was close friends with one of the daughters of Brigham Young, was also involved in politics and women's rights and was even entertained by Queen Victoria at Windsor Castle.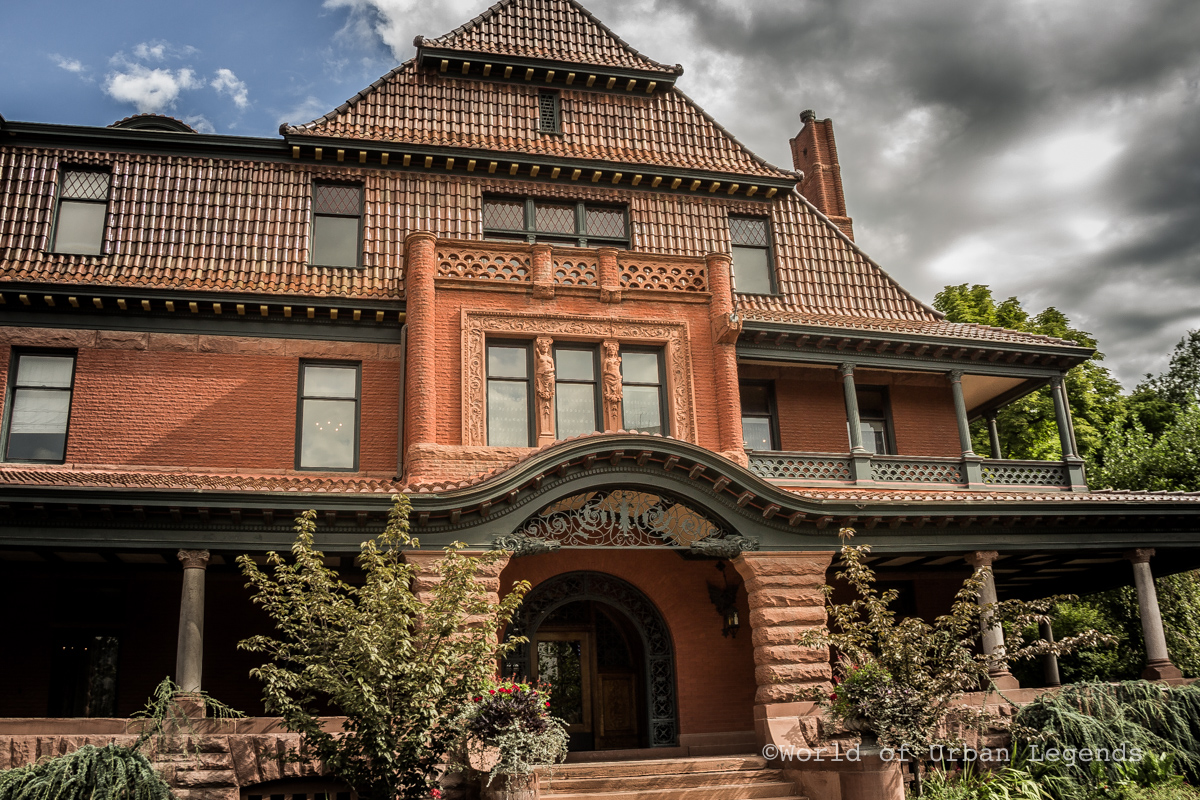 McCune financed a 2 year tour of America and Europe for his architect S. C. Dallas to study design and techniques to build the mansion, which is built with a Gothic revival plan with East Asian influences as well as inspired by a house Alfred and Elizabeth had seen in New York City. Materials were shipped from around the world, San Domingo, England, South Africa, the Netherlands as well as Germany, Russia, Nubia (Sudan), and red sand stone from Utah.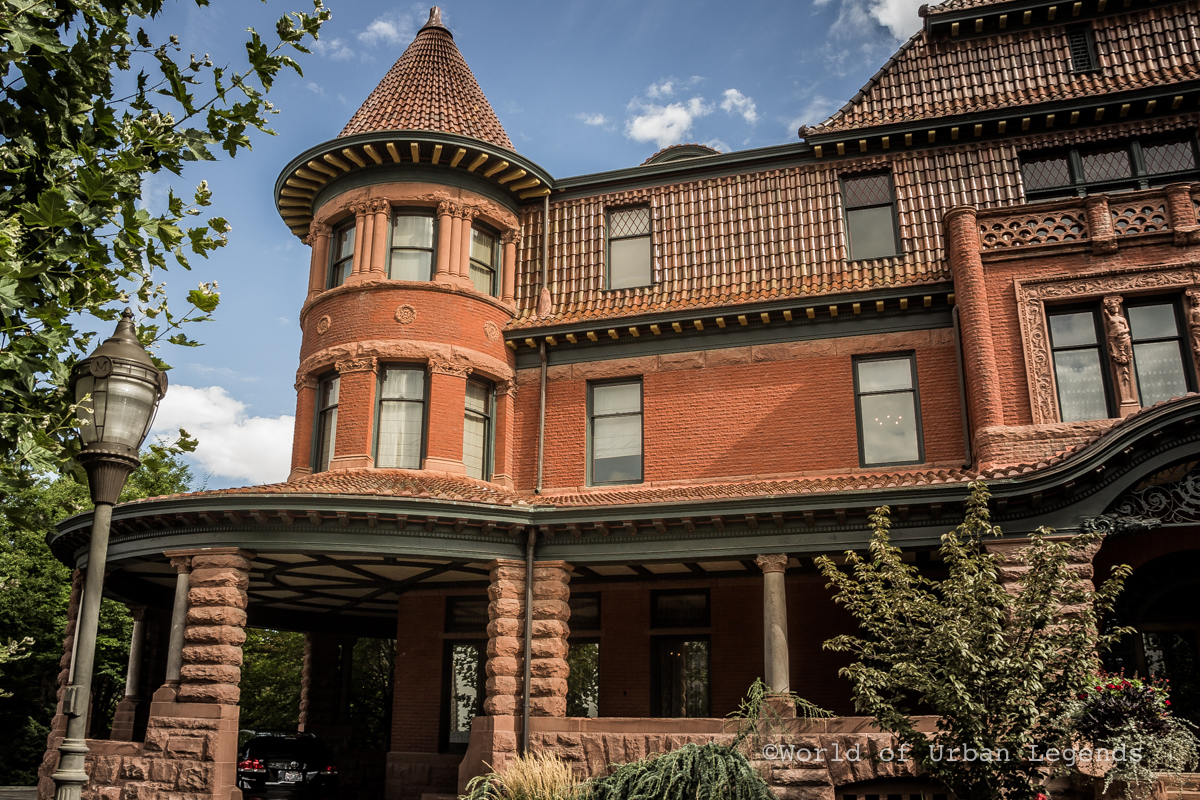 When the McCune family moved to Los Angeles in 1920, they donated the mansion to the LDS Church and it was initially turned into the McCune Music School, which lasted until about 1957. At that point it was turned into the Brigham Young University Salt Lake City Center until 1973 when the Church sold the mansion to private citizens who intended to turn it into a cultural center but it ended up being used as a dance school for many years. In 1999, Philip McCarthey purchased the building and began restoring it until 2001. It is now used for event rentals and has been on the National Register of Historic Places since 1974.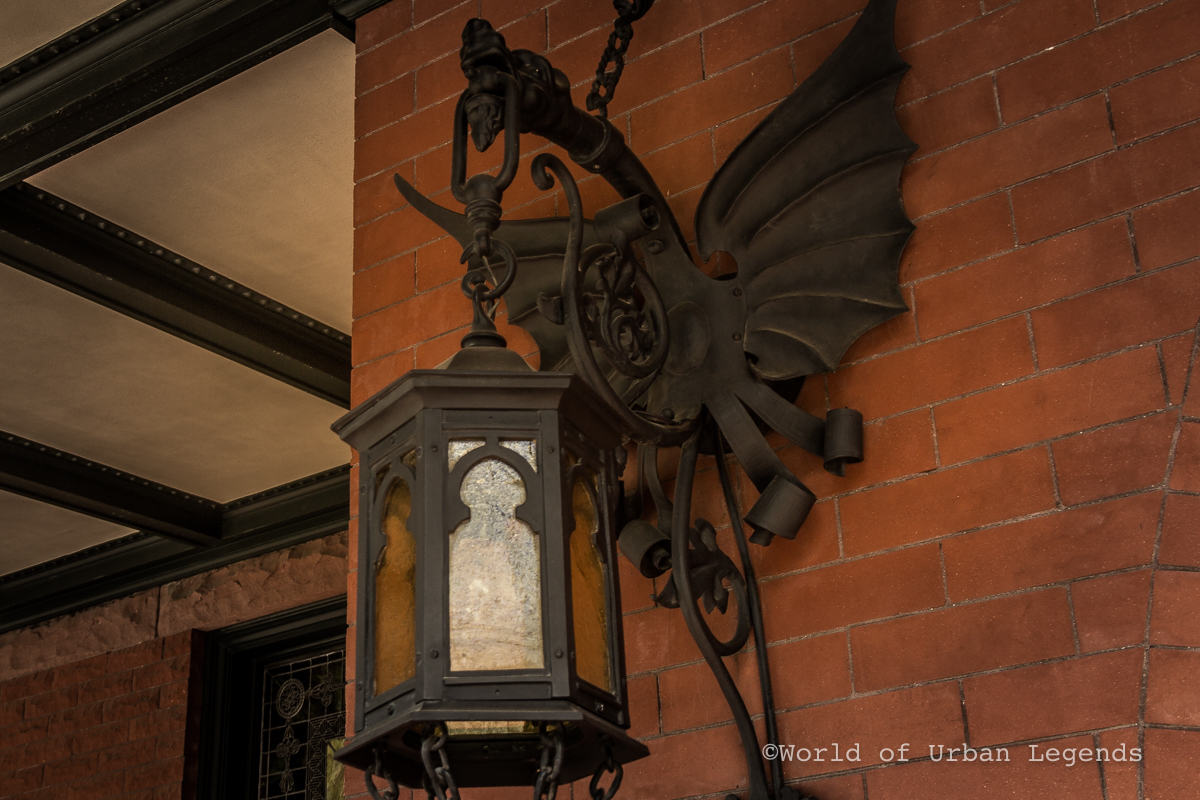 The home is supposedly haunted by two spirits. The first one is a girl who seems to be about 10 years old. There is a picture of the girl hanging in the mansion, so it seems like she is a former resident or maybe a music student, but no specific information about her identity is available. She seems to enjoy weddings and is often seen dancing around, giggling.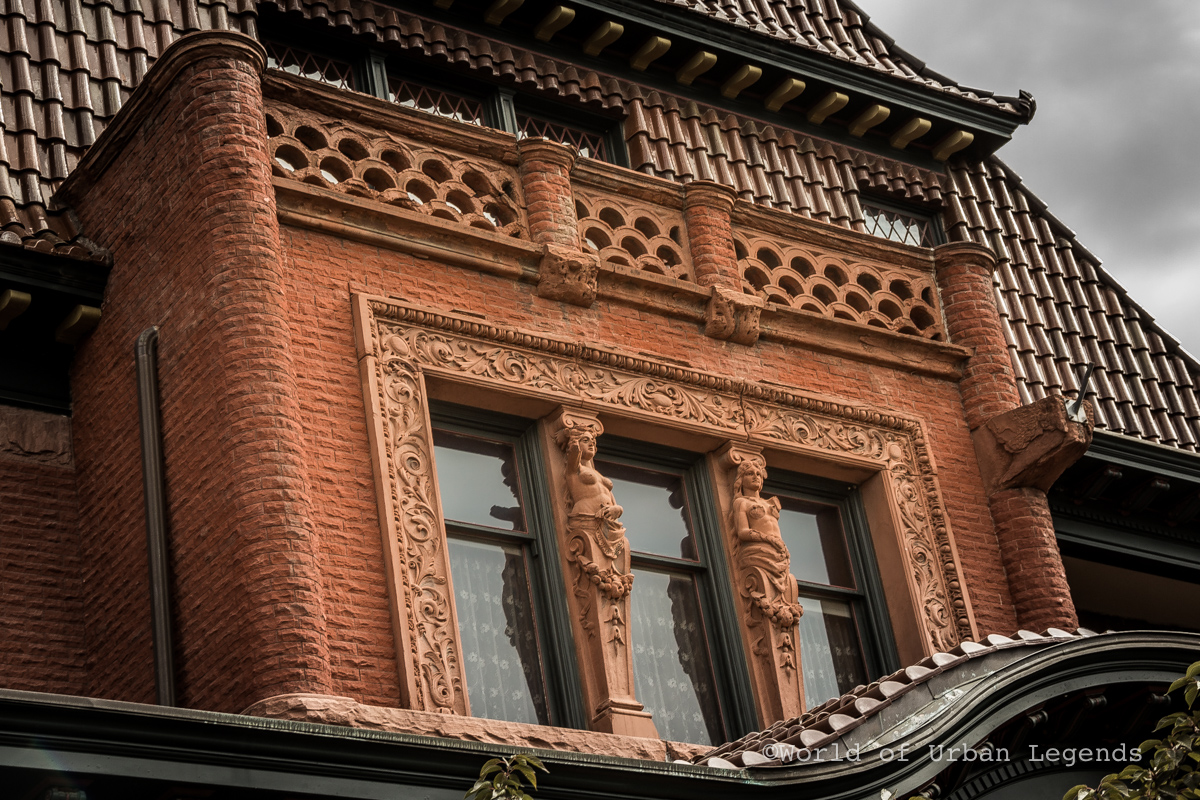 The second spirit is an apparition of an adult man wearing a black cape and he is typically seen around Christmas time. No other information about his identity is available and no deaths have been reported in the home, so he remains a mystery.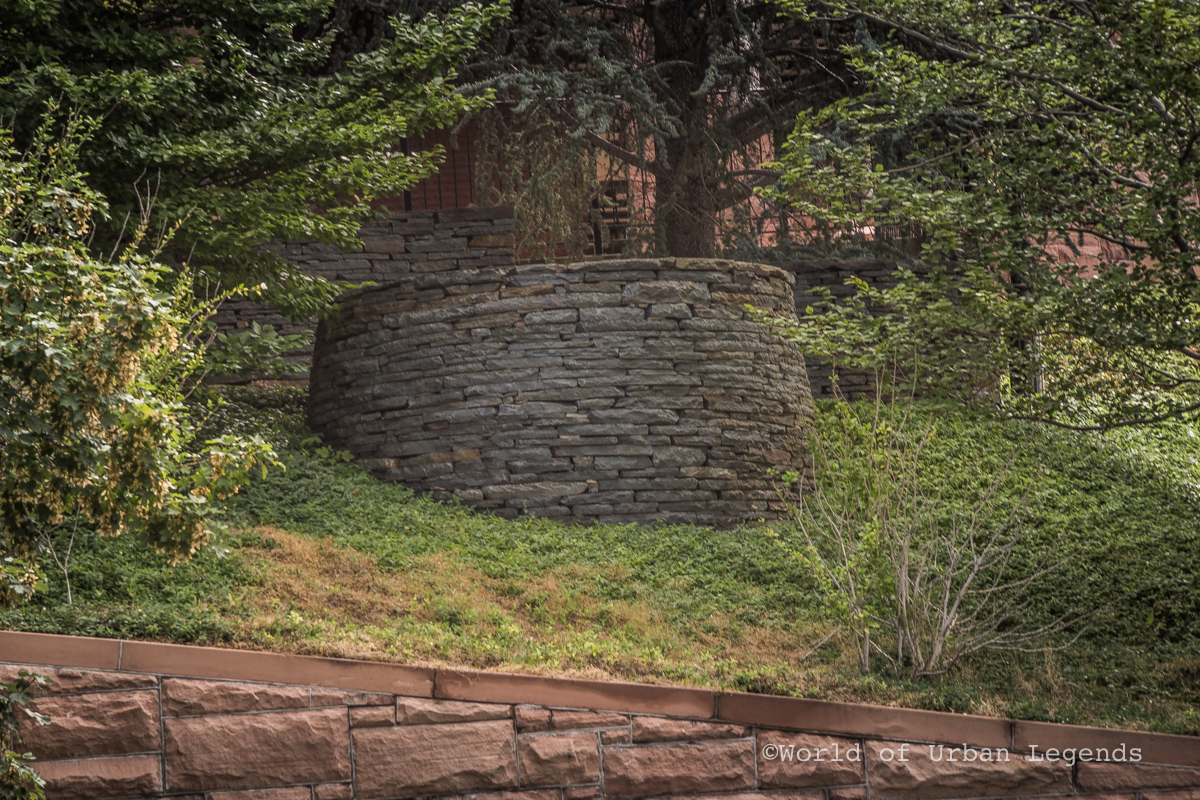 Aside from the two ghosts in the mansion, there are other reports about other hauntings, including music coming from a room that was used during the time the mansion was a music school, foot steps that seem to begin or end in the middle of rooms, cold drafts when windows are closed, doors opening and closing by themselves, even when they were locked, lights turning on and off, as well as items and furniture being moved.
So if you are planning a wedding or Christmas party at the McCune Mansion, maybe set an extra plate or two for the paranormal residents and let us know if you had an encounter with them.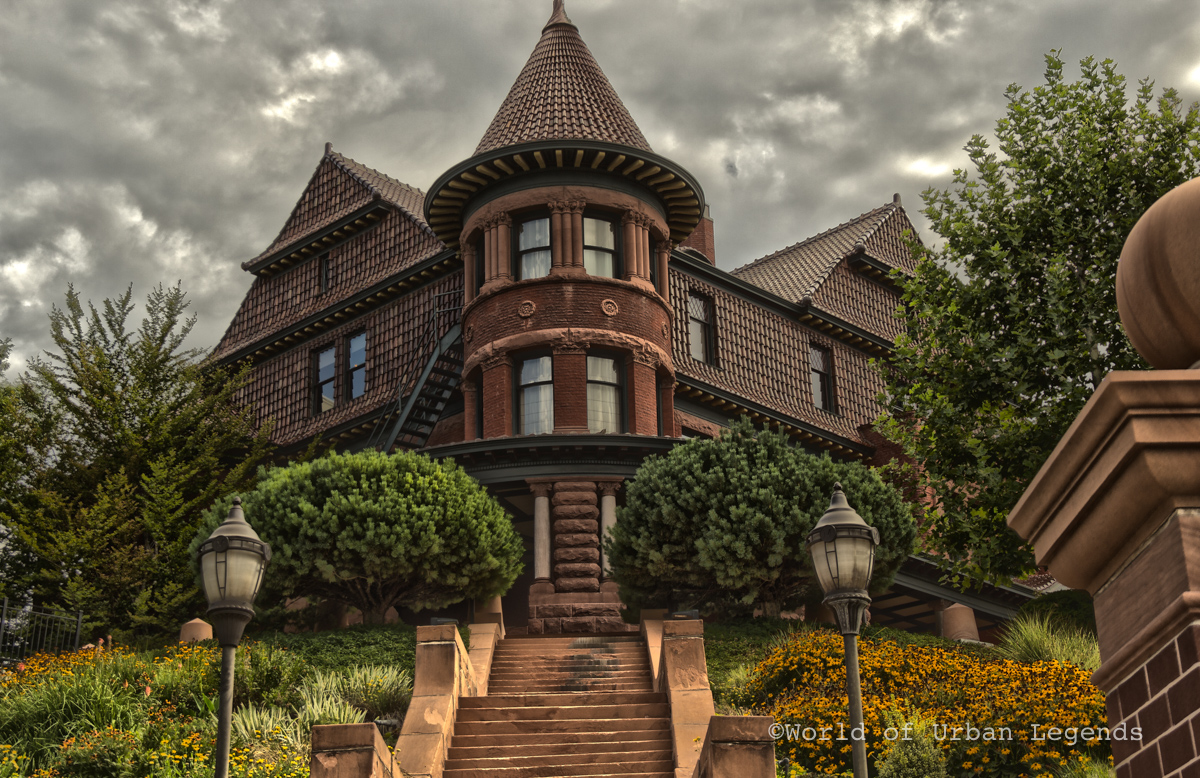 Sources:
https://www.facebook.com/McCuneMansion/
mccunemansion.com/our-story/
https://en.wikipedia.org/wiki/Alfred_McCune_Home
https://en.wikipedia.org/wiki/Alfred_W._McCune
https://www.americanhauntingsink.com/other
hauntedhouses.com/states/ut/mccune_mansion.htm
hauntedrooms.com/top-10-haunted-places-utah